Foxconn, the largest OEM device manufacturer of mobile handsets, has inked an agreement with Spirent Communications, a VoIP developer, in order to deliver mobile phones embedded with VoLTE voice and video calling capabilities.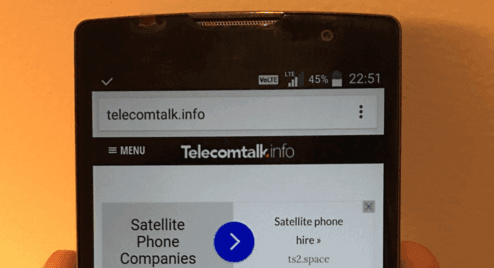 Foxconn will use Spirent's BEEHD VoLTE Client Framework to design and develop Android-based mobile handsets that allow users to use VoLTE voice and video calling services. With BEEHD, the handsets were optimized to provide better communication capabilities.
"We want to provide our customers with outstanding quality, and BEEHD helped us to achieve that," said Andy Horng, Director of Software Design Center of FIH Mobile, Foxconn Technology Group's subsidiary.
"Spirent has worked closely with us to optimize the solution for enabling hardware-accelerated VoLTE voice and video calls. Together, we fine-tuned the system to interoperate with the mobile operator network, on which the phone was deployed. With BEEHD, we were able to quickly and massively market LTE mobile handsets with exceptional VoLTE voice and video communication capabilities."
"Foxconn is using BEEHD through the development of LTE mobile handsets, from initial design to wide scale deployment on major mobile operators' networks, and we are very pleased with the success of the collaboration", said Pierre Hagendorf, General Manager of Spirent's Developer Tools Business Unit. "Creating high quality interoperable VoLTE enabled handsets can be challenging, and this partnership with such a significant player in the industry demonstrates our capabilities."
The BEEHD framework is built with application programming interfaces (APIs), an optimized media engine, patented video quality technology, flexible signaling capabilities and innovative optional features. This enables device manufacturers and other vendors to reduce time-to-market while optimizing interoperability.
BEEHD also includes internal IMS/VoLTE capabilities that allow developers to build voice and video enabled mobile handsets that can easily run on VoLTE compliant networks.