Fintech Valley Vizag, the flagship initiative of Government of Andhra Pradesh is helping corporations and aspiring entrepreneurs give wings to their dreams. In the recently concluded Blockchain Business Conference at Vizag, Shri Chandrababu Naidu – Hon' Chief Minister of Andhra Pradesh said, "Today, as part of the Fintech Valley Vizag initiative, we have 9 companies that have already set up and 16 companies yet to establish their bases in Vizag. Within the last one year, we have been able to attract INR 600 crore in investment. Progress is only possible through adoption of technology. Our aim is for Vizag to be the technology and education hub not only in Andhra Pradesh but for the entire country."
Blockchain
A blockchain is a digital distributed ledger of transactions that is updated in near real-time.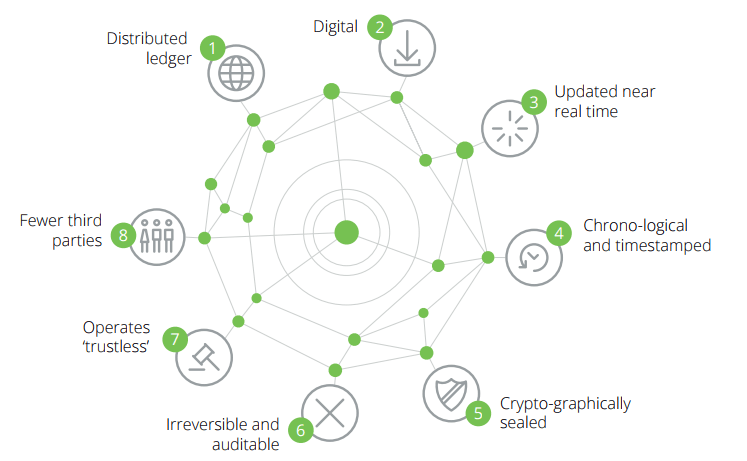 Owing to the above-mentioned advantages, Blockchain is a technology that enables trust and takes control out of a central authority. Hence it has captured the interest of every CxO out there -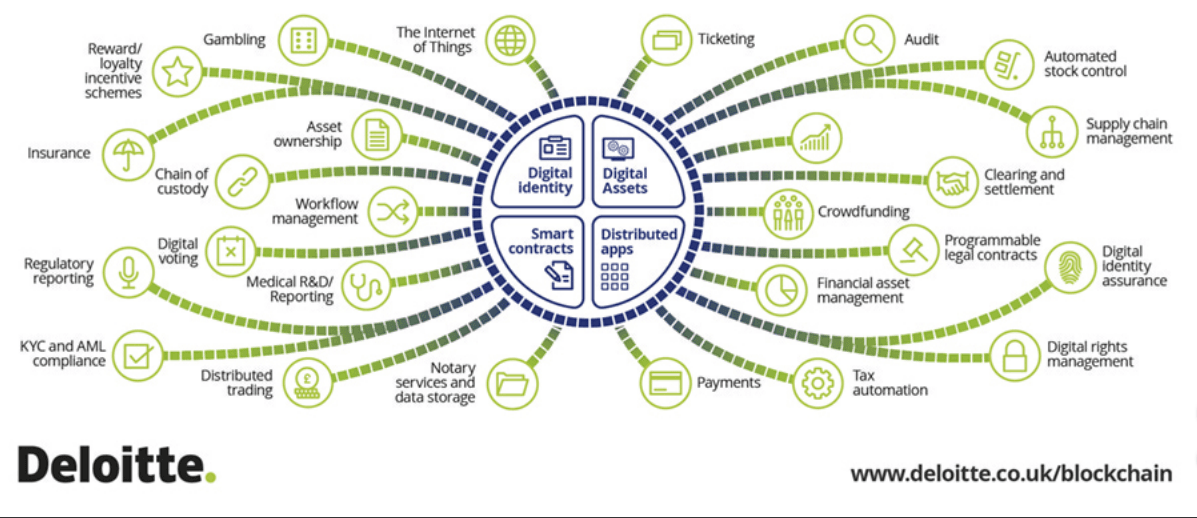 Andhra Pradesh is the first state in the country to pilot Blockchain in road transport and land registry. Disputed land ownership is frequently a cause of conflict in India and the state of Andhra Pradesh is no exception. The current system, where land and property records are centralized in government databases, is inherently vulnerable to improper or unauthorized manipulation. This can make it difficult to reliably and unambiguously establish who actually owns a given property in the event that records are incongruent, absent, or for some reason suspicious. The government of Andhra Pradesh is exploring technologies like blockchain that can help solve these problems by decentralizing data storage in such a way that it becomes difficult to manipulate without both having the proper authority, and following proper protocols. This has the potential to eliminate fraud and errors, and greatly reduce the administrative burden of land registration and title transfer. ChromaWay has partnered with the government of Andhra Pradesh to build a blockchain-powered solution, a secure and smart system for land registration. ChromaWay have been pioneering blockchain technology since 2014. An international startup headquartered in Stockholm, and with offices in Tel Aviv, Lviv, and Washington DC, ChromaWay first gained experience with blockchain land registries when it was chosen as the technology provider for a long-term pilot organized by the Swedish land registry, Lantmäteriet.
Globally, the Monetary Authority of Singapore (MAS), along with the Association of Banks in Singapore (ABS) trade group, recently unveiled a new set of distributed ledger prototypes that form the second phase of "Project Ubin," an initiative that began last year with the goal of testing how a tokenized version of the Singaporean dollar could be created.
For Telecom, Blockchain could open the doors for simpler KYC management, fraud prevention, faster service provisioning, IoT security, payments processing and a lot more.