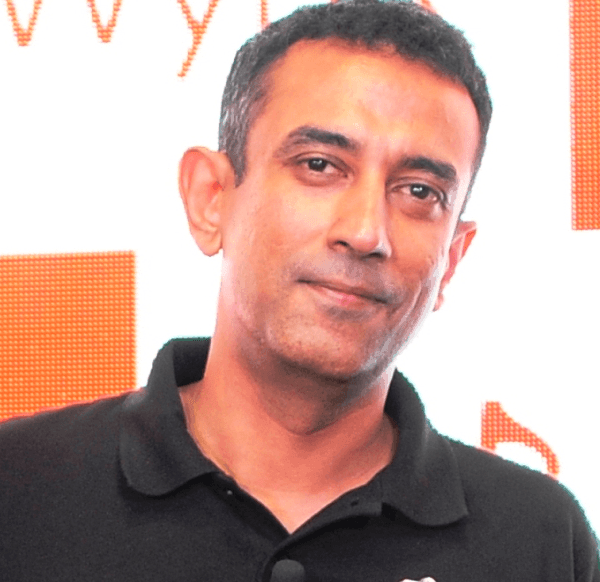 Airtel recently launched Airtel Zero, an open marketing platform that will allow customers to access mobile applications at zero data charges. By making a part or the entire mobile application free for customers, the mobile app developers can create an interest in the customers, attract potential users and increase retention.
Although the platform is claimed to be a non-discriminatory marketing tool for both small and big developers, there are queries raised against this claim. Questions on the tariffs that the mobile developers need to pay Airtel, the extent up to which the net neutrality is breached, the hidden discrimination that it could create between the small and big developers, and many more have come under surveillance of the tech geeks.
Here, TelecomTalk tries to comprehend the complete aspects of Airtel Zero, through a debated conversation with Srini Gopalan, Director – Consumer Business, Bharti Airtel (India).
Excerpts from the conversation:
TT: There is a plenty of buzz on Airtel Zero and its effects on the internet access. Kindly provide us an insight into Airtel Zero and the benefit it offers to the customers and app developers.
The product itself is fairly straight forward, data version of toll-free voice, which we genuinely believe does provide both developers and customer a win-win situation. From a customer perspective, this costs zero for them – they get access to a lot of favorite apps or can even download new ones without being charged for the data.
From a developer perspective, it is a complete non-discriminatory marketing tool, irrespective of the sizes of their business. You pay the same tariff structure that is common across all providers. For small developers, it significantly changes according to their marketing costs. The platform itself helps to substantially reduce the cost to market the app.
For the larger app, it provides another channel to market the app, enabling customers to use whichever portion of the app he/she wants on a toll-free basis. Our study on this reveals that Airtel Zero can bring about 65 percent reduction in the marketing cost, especially for the smaller apps.
Hence, it's a win-win situation for both customers as well as app developers.
TT:

Do the app developers pay to get enrolled onto this platform?
The application developers pay for the customer's data charges. They can choose to make their entire app zero-rated or they can choose to make certain elements of their app zero-rated. They only pay for the data that they choose to make toll-free.
For example, a games application developer to whom we were talking, said that he would zero-rate everything till the level 4 of the game. This will allow the customers to play up to level 4, and beyond that level they would be charged data. Here, the developer would pay us for whatever data is consumed up to a particular point of the game.
If the developer wants to make the entire app entirely free, then all the data consumed by the customer will be toll-free. The app developer can make his app free on selected days as well, such as, Tuesday, Thursday and Saturdays, they would pay us for the amount of data consumed on these days. If an app developer wants to make his app free for Diwali, then he will pay us for Diwali sale. If an app developer chooses to make the entire app toll-free for the first three months, then whatever data is consumed by the consumers in the first three months, will be paid by the developer.
TT: How much the app developer should pay to enroll into this program?
The app developer simply pays for the data that the consumer consumes. That means, developer pays for what he opted to make toll-free. This exactly is like the company that decides to make a contact number toll-free. In that case, the company pays the telecom provider.
The amount that the developer pays is based on the standard tariff table, which is non-discriminatory. There will be a single pricing structure that will work for everyone. Every app developer has the same structure. So, there isn't any fix cost coming onto the platform.
We will market the app as the part of Airtel Zero platform. The 65 percentage cost reduction in marketing the app, which I mentioned earlier is calculated by the cost of the data that the developer pays for v/s the cost of generating download link of the app through multiple channels, whether that is digital marketing, whatever it may be, search engine and much more.
TT: How will this affect a small scale app developer who does not have a huge marketing budget?
Can I disagree with you on that? When you look at a start-up, when it comes to costs, their biggest cash burn is marketing. Once an app is developed, the biggest cash flow is marketing. If you look at VC proposals, the biggest cost is marketing. No matter if it is a small app, you need marketing to drive the downloads.
TT: Does Airtel Zero apply to developers who currently spend nothing on marketing?
No, it doesn't. That's not the objective of this platform. The objective of this platform is to substantially reduce the marketing cost for the numerous developers who also spend on marketing. The objective of the appathon was to bring into upward as many developers and help them optimize their features. If I am an app developer who doesn't do any marketing – does this change my relative position? No, it doesn't because all this is – is another channel for those who spend on marketing. It only changes to some extent in the way paid search or banners change your relative position.
TT: Let's take an example that to get listed on the Airtel Zero platform, a developer has to pay Rs. 100, irrespective of how big or small they are. Isn't this discriminatory?
We have a fixed tariff structure, irrespective of how big or small a developer is. This means that if the developer is small, his number of downloads will be smaller and his consumers will consume less data. We are charging the developer on a variable basis, based on how much data the consumers actually consume. This, therefore, is not a scale argument where we will charge Rs. 100/- from everyone irrespective of actual usage
TT: What all apps are listed right now?
Right now, we cannot share that information as we have confidentiality agreement with these apps. We are working with 15-20 partners, ranging from small to big.
TT: Can you classify them on the basis of the sectors?
eCommerce, eGovernance, education, utilities, agriculture, content, gaming, travel, financial…with all kind of different partners.
TT: How different is Airtel zero from internet.org, an initiative from Reliance and Facebook?
Airtel Zero is a completely open platform and it entirely non-discriminatory and any app developer can plug in for the program. The platform will take up to next three months to actually scale, but it is an entirely nondiscriminatory platform without any wall garden.
TT: Imagine a case where Flipkart is listed on Airtel Zero and is hypothetically offering a product for Rs. 100/-. Snapdeal, on the other hand, doesn't want to join the platform and is selling the same product for Rs. 50/-. Don't you think this is a restriction that the customer gets? While they are not paying for accessing data on Flipkart, they can actually get a better deal on Snapdeal?
I would like to ask you a counter question, let's assume that there are two channels of marketing with one channel being highly effective. One of the apps (one that is more extensive) chooses to use that channel for marketing and pay more per search term via that marketing channel, and therefore become more visible. Does that violate any thing?
TT: For instance, let us take the music app Wynk which competes with Gaana.com. If both are on Zero platform, can Gaana get a fair deal?
We would be delighted to have Gaana.com on Airtel Zero. Wynk is a standalone app and competes with the best music apps in the market. It is a concern for Gaana in the market because it is as good as the best music apps. Wynk, will however not get any favors.
TT: Will there be alteration on factors like speed on the apps?
We are 100% committed to provide uniform quality of service to every single app. We have never been in favor of a fast or slow lane, and will never be.
TT: When the developers have the benefit to enlist on app stores for a one-time fee, why would they choose Airtel Zero?
Sure, they can enlist, but, how will they market the app? There are millions of apps listed on the app stores  and some of the apps get downloaded more than the others. A part of this is due to the virility, and a big part is also because of the marketing that is spent to drive user downloads.
App stores are a great platform and app developers should certainly list their apps on these stores. We are only offering an extra marketing channel, and if you don't want to market it – great. There will be no impact on the quality of your service.
TT: Having this kind of platform gives a lot of bargaining power to Airtel, what is your take on it?
Airtel Zero is all about giving everyone from small to big app markers a new marketing tool to drive their app discoverability, downloads, usage, etc. The marketing spends that an app maker decides to invest in Airtel Zero, or any other marketing platform for that matter, is entirely their prerogative. As a provider of this marketing medium, the only role Airtel will play is to offer an equal opportunity to all marketers and facilitate the free-access for customers.
TT: How will you ensure the pricing remains transparent and non-discriminatory in the future?
We are very clear on our thought process on this, Airtel Zero is aimed at offering a level playing field to all players and will be offered with the same pricing structure – now and in the future.
TT: Is the platform only for apps or does  it include websites as well?
Airtel Zero is focused at the developers who are looking to market their mobile applications.
TT: How do you think competition will respond to it? Will they have such platforms as well? And what about the Broadband players, they could adopt this too. At that point it cannot be guaranteed that all operators and broadband players will be transparent and fair like Airtel? How do you think this will affect the Internet consumption in the Country?
When it comes to any new product innovation being rolled out in the market, we at Airtel, are committed to leading the way for the industry and Airtel Zero is yet another first by our company. We believe in healthy competition and would be glad to more and more telcos others offering free access to their customers via such a platform – thus joining us in our vision of contributing to the country's larger digital inclusion agenda.
TT: 'If in Airtel Zero the app developer pays for the cost of the data, will Airtel charge the developer less for the same amount of data consumed compared to what it would charge the end user if the app was not registered with Airtel Zero? Taking into consideration that the developer is buying the data in bulk. On the same lines of wholesale and retail theory.'
As mentioned earlier – the pricing and commercials are yet to be finalised. What we can assure you is that the pricing structure for Airtel Zero is designed to deliver compelling value for marketers.