In a striking new development, BSNL users are getting re-directed to the company's advertisement page mail.bsnl.in. Users are facing the trouble on all platforms and across all browsers.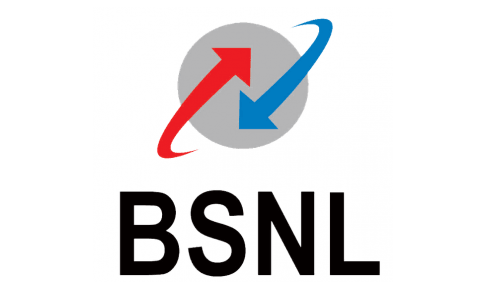 BSNL users have come up against the issue on Twitter, with many doubting it as a 'hijacking' issue. However, according to a BSNL user Suresh Nayak, Bangalore, the redirected page www.mail.bsnl.in is a marketing site to promote Enterprise Email Solution licensed to BSNL
On contacting BSNL, many are provided with the response that they can open a new tab in the browser and proceed with their browsing. Many have launched complaints officially and is awaiting solution.
If the case is found to be true, BSNL has chosen an unethical way of marketing.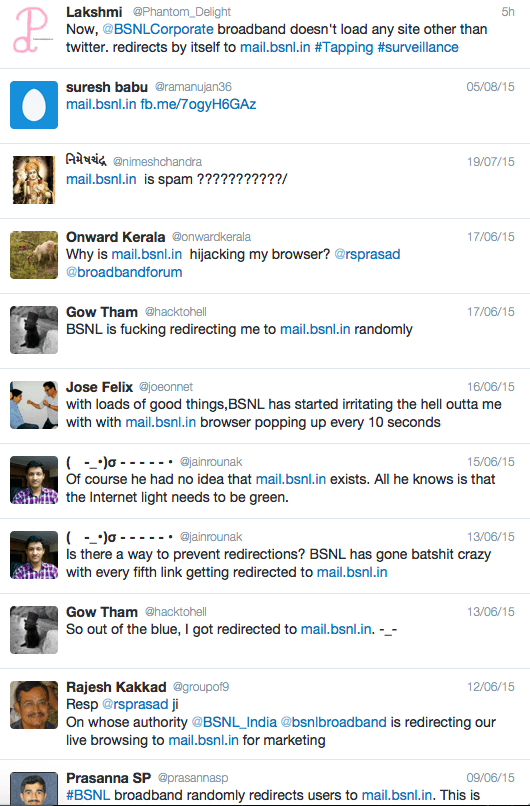 A Telecom Talk reader Suresh Nayak, from Bangalore, has digged the issue deeper and has mailed us the specifications of the issue, highlighting the intensity of the issue. Below is his mail:
BSNL is using "captive portal" method which is essentially meant for authentication or agreement, or log in, to advertise a private Enterprise Email Solution. They are blocking access to the internet gateway,( Universal Access Method) just to inform users about the existence of an email solution, and only then letting them pass the gateway to access the internet.
At least, they could have shown some mercy by doing this once in a lifetime, and never bothering afterwards. But, they do it 10 times a day, sometimes even for a back to back web page/DNS request.
The mobile users are completely in dark, as there is no way for any Apps to show up the "authentication page" and they will think their net or WiFi or mobile is not working properly.
They are lucky if their WiFi network asks them to sign in, which is actually unnecessary for an already signed in user.
Even if he signs into the network, he/she should be lucky enough for "authentication page" which is bsnl advert page to appear on his browser. This depends on net congestion, the server capacity, how badly they have done the coding and the size of the page etc.
Why all BSNL customers not experiencing this problem?
Maybe they have set some selection criteria based on say how old the customer is, internet usage, access to some website or Apps etc. and may cover others in a progressive manner.
People in BSNL, if at all they are aware, do not think it is an issue, but instead think that is how the technology works.
It looks like, the private vendor has arranged things for BSNL. He blocks the internet gateway on their behalf at his will just to inform the user about his service.
Suppose the user is within any important site say saving the data into a tax department site, even here the save button, instead of saving the data, takes the user to BSNL page. No mercy was shown.
This is very dangerous, as nobody knows the consequences. What if some site provide access only once for any certificate or an acknowledgement?
BSNL is going beyond the scope of "captive control" where at least the control happens at the start of internet access. Instead BSNL controls the access even after that event has occurred, to every DNS request such as above explained. It is like being waylaid all along the journey several times by the same gang, again and again!
Did you face this issue? Do let us know via comments.