After hiking the prices of its data packs, Aircel has now hiked the price of its unlimited calling pack price in Kolkata.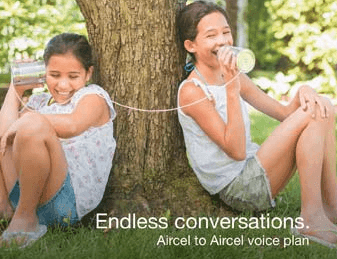 The unlimited calling pack, which was priced at Rs. 299, used to offer unlimited on-net calls and 299MB of data for 28 days. Now, the price of this has been hiked to Rs. 348, and its validity has been reduced to just 21 days.
As per the latest subscription data from COAI, the GSM operators body, Aircel has around 3.9 million subscriber base, second to Airtel's 4.1 million user base. So, this hike will surely impact thousands of subscribers in the Kolkata circle. Check the chart below to see the respective changes.
Revision of Unlimited Calling Pack with Details of Aircel in Kolkata

Price

Old Benefits

New Benefits

Rs 299

Unlimited Aircel Calls

299 MB 2G Data

For 28 Days

Unlimited Aircel Calls

299 MB 2G Data

For 21 Days

Rs 348

Newly Launched

Unlimited Aircel Calls

348 MB 2G Data

For 28 Days
Once upon a time, Aircel remained as the operator with the cheapest rates in the Kolkata circle after Uninor closed their operations in the region. The operator's cheap rates attracted a lot of people, and its cheap 3G rates helped Aircel in becoming third largest operator in Kolkata within a short span of time.
If you think that Aircel became costlier in the past months, share your views via comments.