Bharat Sanchar Nigam Limited previously launched the free Sunday voice calling offer which received some popularity among the masses. Now the news has surfaced that BSNL has finally decided to extend the offer for voice calling on broadband, landline, combo and FTTH broadband plans all over India. To convey the news, the government-owned telco issued a press statement saying that the Sunday voice calling offer will be extended from May 1. Previously, this offer was introduced by the telco in the month of February and was supposed to terminate on April 30. However, this new intervention of the telco means that the offer will continue until further notice. Under this offer, all the eligible customers can make free unlimited calls on Sundays to any network pan-India.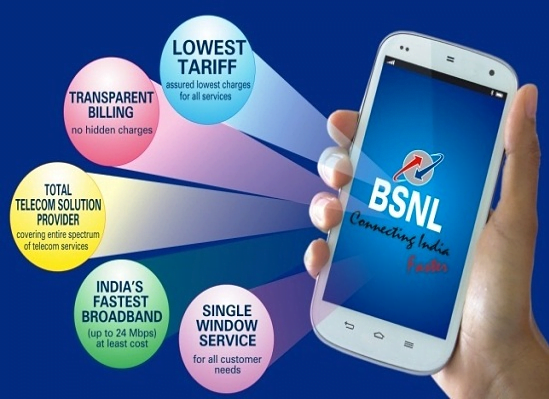 The official statement by BSNL said the following about the same "The competent authority has decided to extend unlimited Free calling from Landline/Combo/FTTH to all networks on all Sundays from 1st May 2018 on PAN India basis for all existing as well as new customers on regular basis w.e.f. 01-05-2018."
It is noteworthy that in January 2018 BSNL had put a stop to the Sunday free voice calling offer without any reason whatsoever. However, because of heavy demand by the users who were likely benefitting a lot from this offer demanded that the offer should be brought back. This demand from the public convinced the telco to relaunch the offer by the end of January for a period of three months, meaning that the offer would come to a halt on April 30. With the termination date of offer approaching, BSNL made another statement which said the deadline for the offer would be further extended. The company hasn't mentioned any date for the conclusion of the offer, so right now the offer is in continuation for an indefinite amount of time.
Also, this is not the first time that BSNL has introduced such an offer. This offer was first introduced for the general public in August 2016. Under this offer, the people who are subscribed to eligible broadband and landline plans can make free unlimited voice calls on Sunday to any network across India.
Alongside the Sunday free voice calling, BSNL has also revamped the night voice calling timings for the existing broadband plans. According to the new notice, the timings for the night voice calling offer is 10:30 PM to 6 AM. Previously this timing used to be from 9 PM to 7 AM. Like many might have understood, this new timing change was not well received by the public, and they wanted to revert back to the old timings. To many people's disappointment, BSNL sadly did not revert back to the changes.
This post was last modified on May 9, 2018 12:25 am