Bharat Sanchar Nigam Limited (BSNL) has shared that it plans to better the network and infrastructure for its customers in Jammu and Kashmir. The state-owned telco said today that framework would improve the network performance and speed of connections in the J&K area. With this new upgradation of the backhaul of bandwidth between capital cities of Srinagar and Jammu and beyond (Jammu-Delhi), BSNL seeks to install new technology switch and next-generation network class IMS system which will provide better-prepaid calling, video calls, limited fixed-mobile telephony and video calling services to BSNL
customers in Jammu and Kashmir.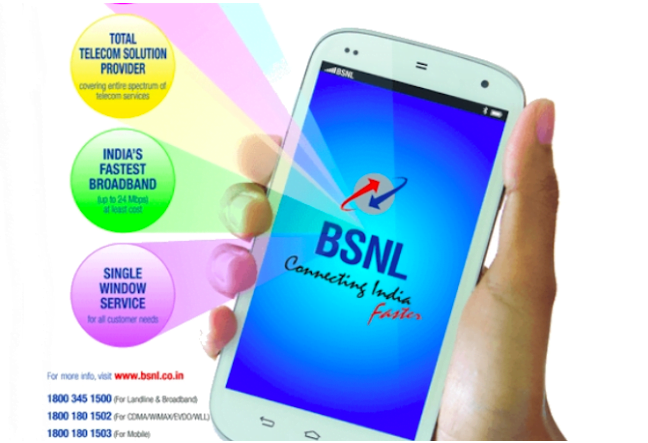 According to a PTI report, H K Verma, Chief General Manager Telecom (Jammu circle) talked about the replacement of the old network equipment and shared that 800 new or existing base transceiver station (BTS) sites are also in progress. The CGM further said, "The BSNL is expanding and upgrading optical fibre network by adding more than 2000 km Optical Fibre Cable (OFC) routes in the state."
Talking about more plans, Verma said that BSNL has laid out a blueprint of rolling out 10,000 FTTH (Fibre to the Home) connections in addition to 300 high-quality transmission equipment like converged packet access network and managed packet network system which would bring the Gigabyte Ethernet connectivity to life in J&K.
The CGM also emphasised the launch of the new internet telephony service by BSNL "Wings" which has been slated to go live on July 25th. The service will allow users in remote and rural areas to use internet connectivity to place calls even in areas with poor cellular connectivity.
Verma added "To use the service a customer needs to install an app on any of the smart devices having internet of WiFi connection to make and receive calls from anywhere in India and abroad. The customer has to activate the services (one time in life) at Rs 1,099."
Talking about other services which BSNL has launched, he said that the launch of Wings would be followed by "prepaid landline service", another new addition in BSNL's portfolio of offerings.
This post was last modified on July 21, 2018 2:14 pm