We've recently reported that Bharti Airtel, the country's largest telecom operator has upgraded its network infrastructure in Hyderabad and users are already experiencing faster network speeds than earlier. Today, we have an exclusive information saying that Airtel will be soon launching VoLTE services in Hyderabad.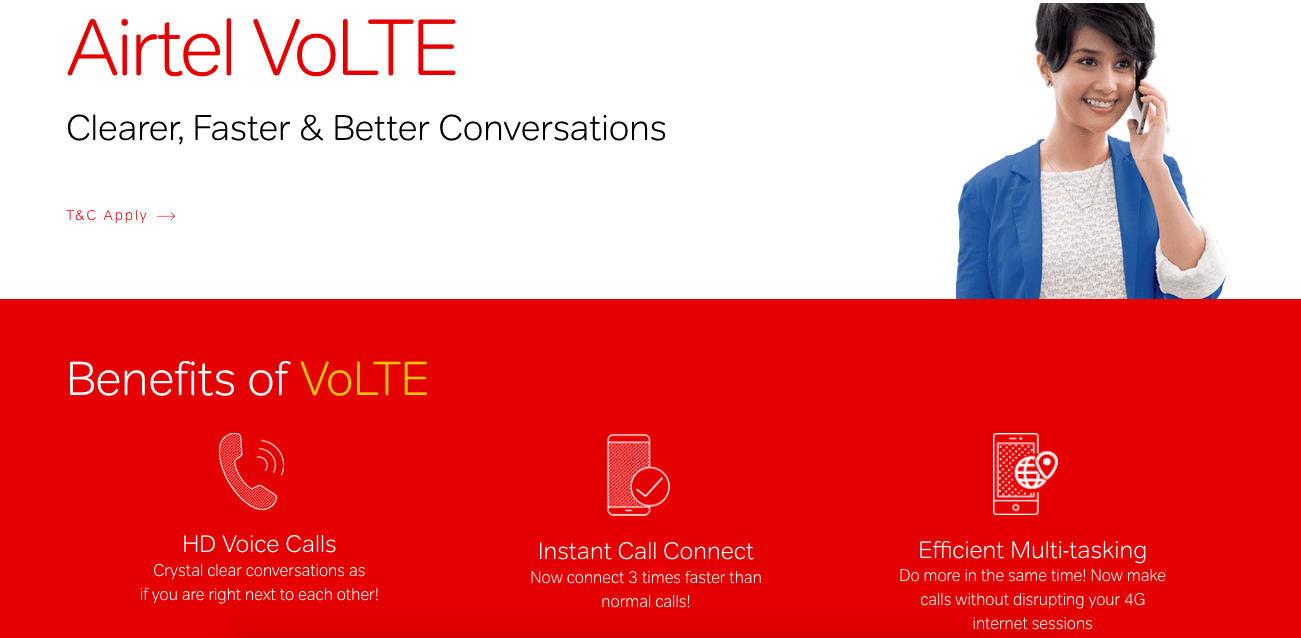 According to our sources, Airtel has made the necessary upgrades to the infrastructure and the VoLTE services will roll out in the city anytime. For the unaware, Airtel announced VoLTE services in Mumbai last month and said that it will be rolling out across the country by March 2018.
Airtel also confirmed that the services will first be announced in metro cities, and the next in the queue for the services are Chennai, Hyderabad, and Kolkata. Recently, it was said that Chennai users will get to use Airtel VoLTE services soon as the operator is already in advanced stages of testing VoLTE in the city. Airtel might roll out the services in Chennai and Hyderabad at the same time.
Even though Airtel launches VoLTE services in Hyderabad or Chennai, most of the users may not be able to enjoy the services because the Airtel VoLTE supported device list is very small at the moment.
For the unknown, the smartphones which support Airtel VoLTE are: Apple iPhone SE, iPhone 6, iPhone 6 Plus, iPhone 6S, iPhone 6S Plus, iPhone 7, iPhone 7 Plus, Samsung J700, A800, J2 Pro, J2 2016, Xiaomi Mi Max Prime, Redmi Note 4, Mi Max, Mi5, Gionee A1, Oppo F3 Plus, Oppo F3.
Having said that, the highlight of Airtel VoLTE is the seamless connectivity. Even in the case of non-availability of 4G, Airtel VoLTE calls will automatically fall back on 3G or 2G network so that the call does not drop, which is the highlight in Airtel's VoLTE implementation, unlike Reliance Jio, which operates only in 4G connectivity.