If Chinese website MyDrivers is to be believed then the upcoming 4-inch iPhone won't be called the iPhone 6c, as rumoured previously. Instead, it will reportedly be titled as the iPhone 6e. The "e" supposedly denotes "enhanced", and the phone is said to be an enhanced version of the iPhone 5s.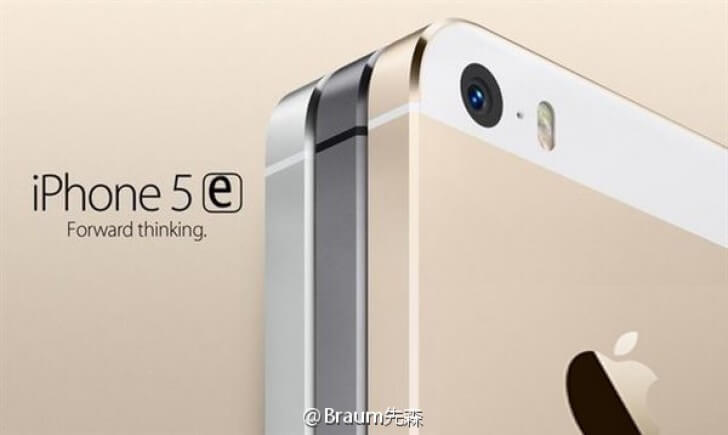 The device is expected to come out of the veil in March. It is said to be powered by the Apple A8 processor clubbed with 1GB of RAM. In terms of storage, the device might feature 16GB and 64GB options; a 128GB option will not be offered, as it is said to be a mid-range smartphone. There will be other features too, such as support for Apple Pay, which means that Apple's Touch ID fingerprint scanner will be a part of the package as well. Moreover, Voice Over LTE (VoLTE) will also be supported, although this feature might not prove to be as useful in India.
As for the pricing, the iPhone 5e might cost 3,288 yuan (roughly $500/Rs. 33,382.22), which is much lower than Apple's pricing for its yearly flagships. It's lower than the launch price for even the 8GB version of the iPhone 5c, though it is likely the price without taxes and could be much higher should the iPhone 5e make it to India. According to MyDrivers, the phone is already being produced by Foxconn; if true, Apple should be able to unveil the device in March and put it on sale sometime later.
There have been a lot of rumours about a 4-inch iPhone being in the works last year, but none of the rumours turned out to be accurate. Apple certainly doesn't need to release a 4-inch iPhone as the 4.7-inch and 5.5-inch iPhones have been highly successful around the world. But the company certainly needs a cheaper iPhone in order to attract consumers turned off by the high prices it is charging these days, and a downgrade in screen size might just be one of the ways Apple will be able to target a lower price point with the iPhone 5e.
Would you be interested in buying a 4-inch iPhone. or do you think the 4.7-inch version is good enough? Let us know through the comments section!