Kerala circle was the first circle in India to have four 4G operators(if you count Jio). While Idea had a near monopoly for 3G in Kerala, 4G story is a little different as all three incumbent operators are in battle field with their 4G service. We now bring to you our first speed test results from small city Kottayam in Kerala.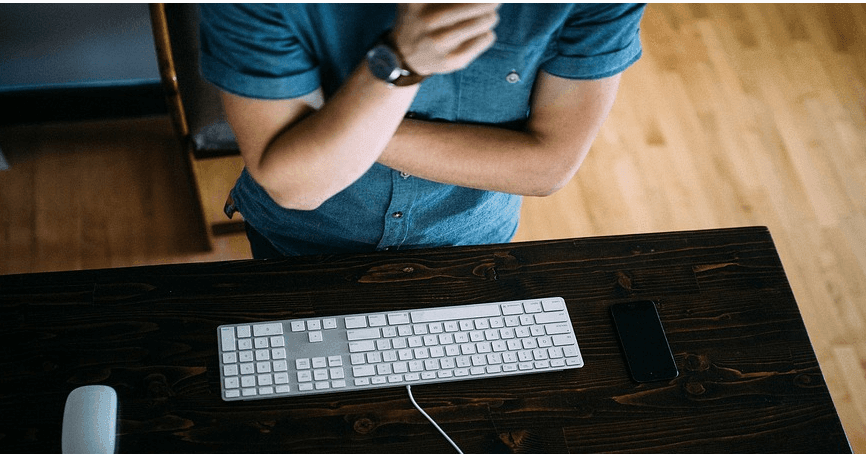 The tests were conducted by our reader Sugu on his YU Yuphoria smartphone. Both Airtel and Idea 4G were on 1800 Mhz spectrum at the time of testing and were having almost full signal strength.
Airtel
Airtel 4G provided maximum speed of 17.99Mbps at midnight and lowest speed of 9.67Mbps was recorded in the morning. As per our tester, Airtel has only deployed 1800MHz in Kottayam which was confirmed using LTE discovery App. Airtel has managed to provide average 4G speeds in Kottayam.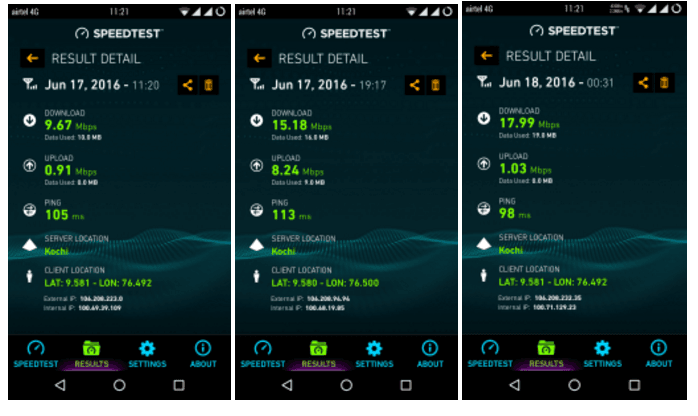 Idea

Idea has managed to provide speeds above 15Mbps in Kottayam and maximum speed of 22.26Mbps was achieved. The speeds are better than Airtel's 4G speed, thanks to 10MHz of 1800Mhz spectrum Idea holds in Kerala.
While Airtel clearly won 4G speed tests in metros of Delhi and Mumbai, Airtel 4G on 1800MHz has shown its weakness in other circles. It is not clear why Airtel 2300Mhz is not widely deployed or whether Airtel will deploy it at a later stage in smaller cities like Kottayam. As Airtel lack 3G spectrum in Kerala, 4G is crucial for the operator inorder to compete with market leader Idea in the circle. While Idea is building a vast 4G network backed by its strong 3G network in the circle to counter threats from both Airtel and Vodafone.
Inputs: Sugu
Note: The above test are for reference only and actual speed may vary depending on location and network.
Please do send us 4G speed test comparisons from your cities and we will get it published.