Bharti Airtel, India's largest telecom operator today announced the launch of 'Project Next.' This project from Airtel is a digital innovation program aimed at transforming customer experience across all of its services and touchpoints.
Airtel also said that it would be investing up to Rs. 2000 crores over the next three years under Project Next to launch several exciting digital innovations to change the simplicity and interactivity of the Airtel customer experience. The Project Next is yeat another initiative from Airtel to build a future-ready network.
As a part of Project Next, Airtel unveiled the first set of digital innovations for its customers- Next-Gen Airtel Stores, Postpaid Promise, and Airtel Secure.
Next-Gen Airtel Stores
Airtel says that to transform the in-store experience, the company spent almost 2450 hours observing customers, and mapping traffic flow within its stores. Based on these insights, Airtel is redesigning over 2500 Airtel stores across India. Airtel said that the complete redesign of 2500 stores will be done in the next two years.
The Next-Gen Airtel Stores have been conceptualised by the UK based 8 Inc, who also designs Apple Stores. The first two Next-Gen Airtel stores are live in Gurgaon. The new stores are open and minimalistic by design and come wrapped in digital technologies to make the customer experience highly interactive through three concepts- Share, Create, and Experience.
Share: This is the zone where customers interact with a Social Wall that collates Airtel stories and Airtel customer experiences from across the country on a digital screen. The aim is to inspire customers to imagine the possibilities enabled by the Airtel network.
Create: A first-of-its-kind, interactive experience allows customers to explore and discover Airtel services. In this zone, they can design their own solutions digitally on a Touch Screen Table Top.
Experience: The new stores have Digital Entertainment Hubs that enable customers to explore and experience Airtel's digital content offerings - movies, music, Live TV, games and more. The stores also come with Digital Self-Serve zones. In addition, customers can get a first-hand experience of the Airtel network with the Open Network digital wall and give real-time feedback.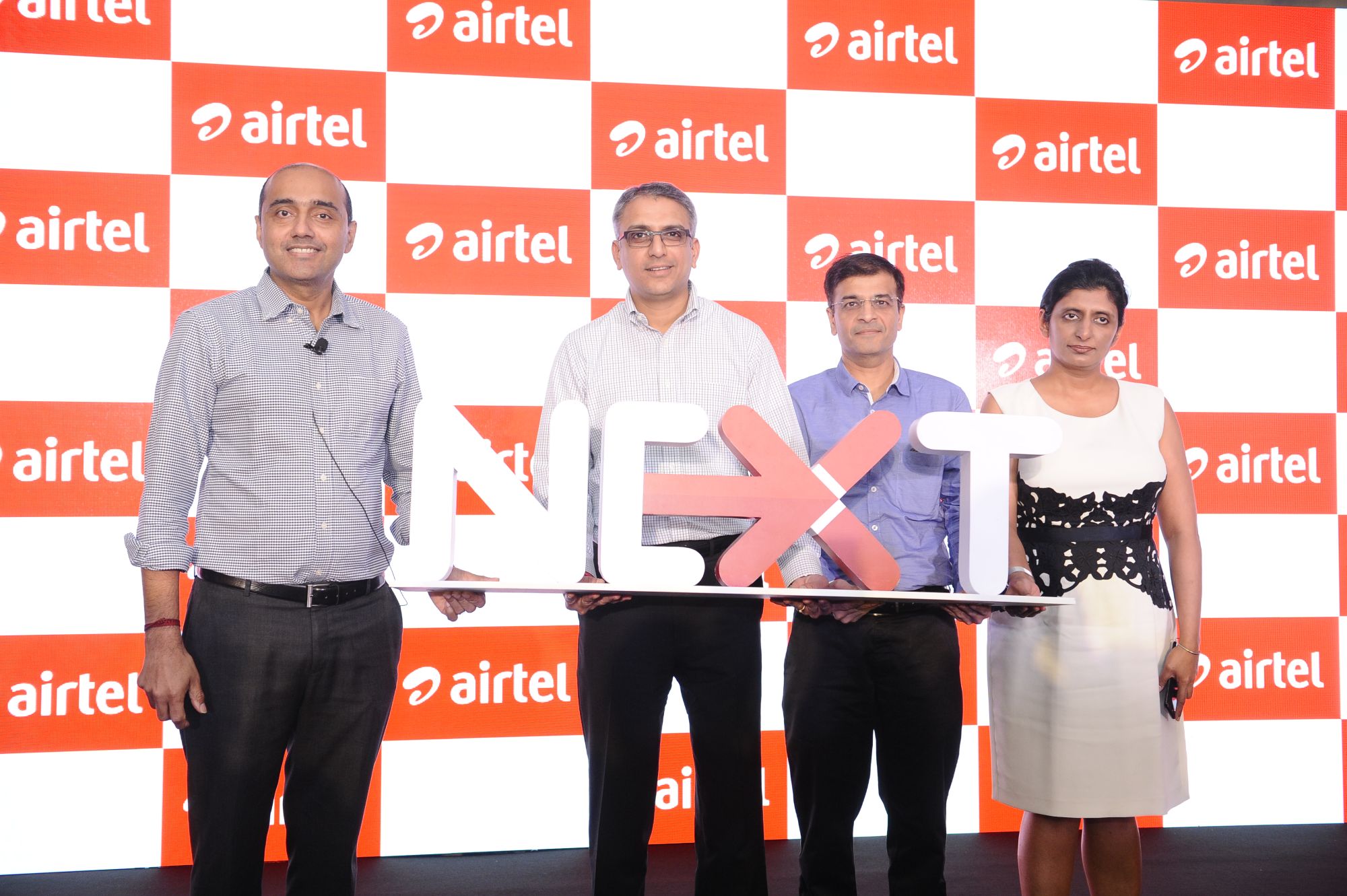 Real Time: Airtel unveiled a new version of MyAirtel App that makes the entire customer experience real time. From the change of plans to real-time notifications to the fulfilment of services and self-care, all of this will now be enabled with a click of a button.
Postpaid Promise
Airtel talked to thousands of customers in its innovation lab and identified four key insights. Firstly, unused data that expires at the end of the month is seen as a painful waste. Secondly, customers are looking for a relationship with the service provider for all of their connections. Thirdly, the security of their devices and the privacy of their data is critical. Finally, an upgrade from Prepaid to Postpaid is a cumbersome experience.
These insights have helped Airtel come up with an all new Postpaid Promise.
The Data Roll Over Promise: Airtel Postpaid customers no longer need to worry about losing unused data at the end of the month. In an industry first, starting August 1, 2017, all Airtel Postpaid customers will now be able to carry forward their unused monthly data quota to the next billing cycle. This new-to-the-world innovation will ensure zero data wastage for customers and brings unmatched value to the Airtel Postpaid proposition. Customers can easily track their usage and data carried forward on MyAirtel App.
The Family Promise: In just a few clicks on MyAirtel App, Postpaid customers can now create customised solutions for the family by adding multiple postpaid connections to their account, and enjoy savings of up to 20%. Also, they can pool and share their data benefits across all connections. What's more, no paperwork is required for an existing Airtel connection to be added to the Family Postpaid solution.
Customers can also add Airtel Prepaid connections to their Family Postpaid with a seamless switch from Prepaid to Postpaid in a few clicks using the MyAirtel app. Again, no paperwork needed, no need to visit the Airtel store or call customer care.
The Security Promise
With the introduction of 'Airtel Secure' - a digital smartphone protection suite, customers can now protect their smartphones against accidental/liquid damage.
If a customer's device is accidentally damaged, Airtel will arrange for a pick-up of the device, get it repaired from an authorised service centre and deliver it back to the customer. What makes Airtel Secure unique is that it is the only solution to offer damage protection for smartphones up to two years old.
Airtel Secure also comes with Norton Mobile Security Suite, which includes anti-malware protection, and an App Advisor that flags privacy risks such as intrusive behaviour. It also safeguards against phishing, and malicious web sites browsed via Wi-Fi or carrier networks.
These are the first set of announcements under Project Next from Airtel. Gopal Vittal also promised that the company will come out with more initiatives in next 12-18 months.