Bharti Airtel, India's largest mobile carrier by subscriber base, is offering high-speed fourth-generation (4G) services packs at lower prices than 3G plans for its customers ahead of the highly awaited Mukesh Ambani's Reliance Jio 4G launch.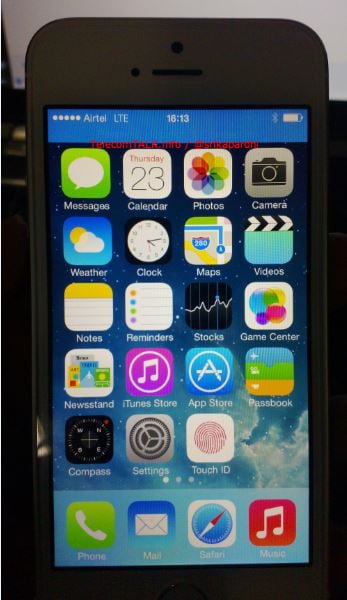 It is believed that the development comes after Reliance Jio said they would provide 10-12 times faster 4G wireless service compared to 3G networks at cheaper rates which is expected to launch by next year. Reliance Jio is the only Indian company to have nationwide 4G spectrum acquired for over Rs 12,000 crore in the 2010 spectrum auctions.
"We have decided to offer 4G tariffs below the 3G rates for high consumption users," said Srini Gopalan, director for Airtel's consumer business reports Times of India.
Reliance jio is the first company, which before the Group' division was one of the pioneers in cheaper call rates when it had launched CDMA telephony under Reliance India Mobile brand. The company will also shift 3G customers to 4G at the same rates (provided they have a 4G compatible phone).
According to plans on offer, users can enjoy 10GB data at Rs 1,499 on 3G network for an Airtel postpaid customer, the same will be Rs 999 on 4G. While the data transmission speed on 4G is over 30 mbps compared to an average of about 1-3 mbps on 3G.
Also Read : Reliance Jio 4G Launch
He further said that the rollout of 4G network across cities, coupled with availability of affordable devices, will boost growth of the high-speed network. Presently, the company is providing its 4G network in 15 cities like Amritsar, Bangalore, Chandigarh, Hoshiarpur, Jalandhar, Kapurthala, Ludhiana, Mohali, Nagpur, Nasik, Panchkula, Patiala, Phagwara and Pune after first rolling it out in Kolkata in April 2012. To shift to the 4G network in these cities, a subscriber with a 4G compatible phone needs to change his SIM.
Also Read : Airtel 4G Review
On the other hand, the company may launch 4G services in Delhi and NCR very soon. In addition "We are ready with our set-up and are awaiting an approval from the Department of Telecom (DoT). The moment we get that, we will roll out our services," he added.