So as the trend and we will make all possible efforts to put front the details in an easy and understandable way to our readers.
I have already tabulated the 1GB 2G/3G Data plans for Prepaid in Andhra Pradesh Circle and now the next circle to be covered is Assam.
You can refer the 1GB Data packs at the time of writing the article for Andhra Pradesh here.
Assam Circle 1GB Data packs: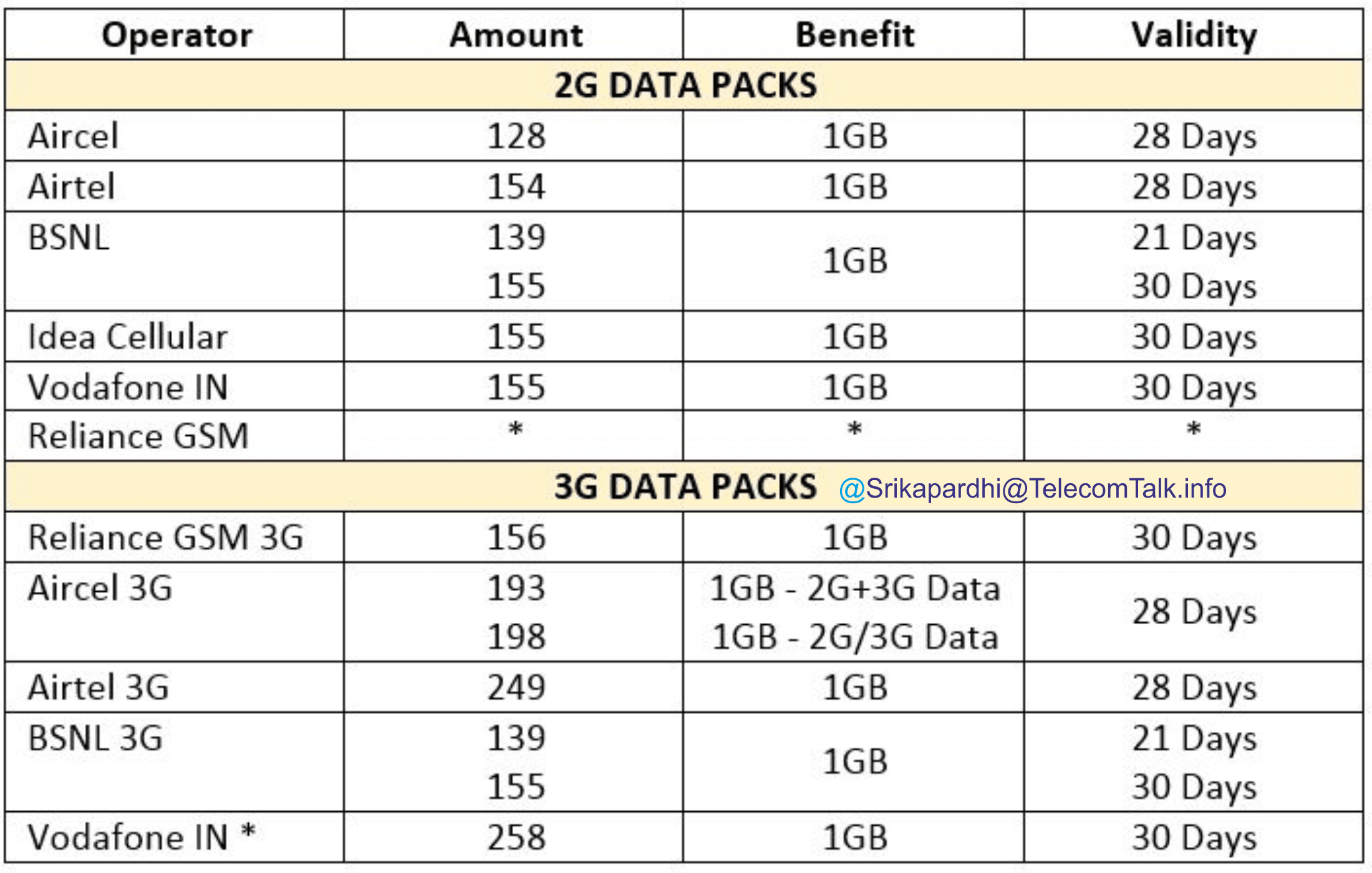 As Reliance says 3G at 2G prices we can see 1GB of 3G Data @156 Rupees.
Aircel Recharge section of website shows two 3G packs and there is no * of difference between the two packs hence i included both packs in the table.
Though BSNL offering uniform Data packs, if we need to consider users who use a non 3G device as well- Aircel offers the cheapest 1GB 2G Data pack and BSNL offers the cheapest 1GB 3G Data pack in Assam circle.
*Note: I have taken all steps to avoid any wrong data updated in tables. As details are manually fetched and updated, may or may not contain errors. Please check with cc before subscribing to any plans above. Only pure DATA packs are considered.
Details updated from respective Operator's websites as on June 14, 2014.