It seems a few of the Indian companies, especially from telecom, healthcare and education sectors are determined to make a fool of the consumers through their misleading ads. The Advertising Standards Council of India (ASCI) received a total of 167 complaints against various ad campaigns during February. After consideration, the body has sustained the complaints against 125 companies. Among them, 73 misleading ads are from the category of personal and healthcare.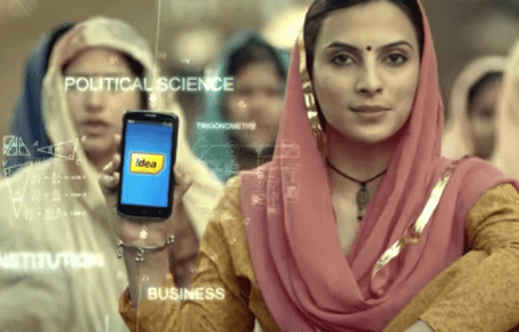 One of the highest blamed ad campaigns is Idea Cellular's Idea Internet Network (IIN), which popularize itself as an alternative to higher education. There are a series of campaigns running for IIN, depicting each state across the country. One that focuses Haryana claims the state as barbarian, which does not allow its girl children to step out of the home for education. The ASCI clearly held this as "creating disrepute" to the state. Several other IIN ads show IIN as an educational institution, where people can complete their discontinued education. Numerous parodies and memes are circulated on internet mimicking IIN.
Similar is the case of product 'Horlicks', which is owned by GlaxoSmithKline Consumer Healthcare Ltd. Targeting the season of examination, the company has come up with an ad campaign that says 'consumption of Horlicks during examination can result in better concentration'. ASCI found this ad to be misleading and confusing, as the product has to be consumed for a longer period to become effective.
Several educational institutions such as Institute of Management Studies (IMS), Triumphant Institute of Management Education Pvt. Ltd. (TIME), and Institute of Finance Banking & Insurance (IFBI) also are blamed for claiming leadership in their sectors and for promising 100 percent placements to students. "Complaints against 29 educational firms were upheld," said ASCI.
Government's Department of Consumer Affairs (DoCA) has engaged with ASCI as an "Executive Arm" to curb misleading advertisements. It has also requested ASCI to flag off advertisements that are in clear violation of law, which is effective from 1st December 2014.