Bharti Airtel, at an event in New Delhi recently announced its Project Next, the company's current project, which is a digital innovation program aimed at transforming the customer experience across all of its services and touchpoints. Under this project, Airtel would be investing close to Rs. 2,000 crore over the next three years.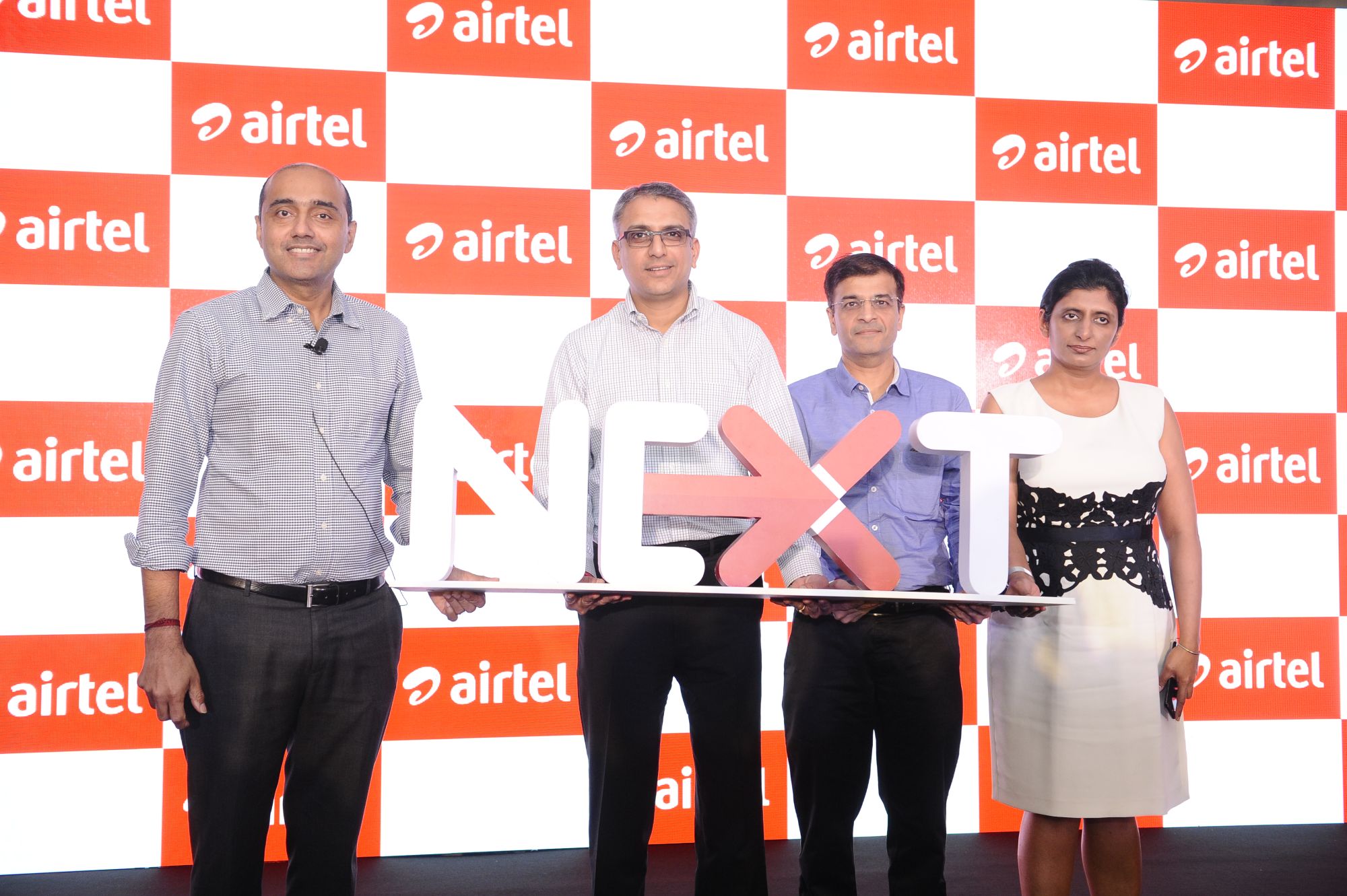 Under the Project Next, Airtel would be changing how a customer and company interaction will carry out, and also promising several digital innovations up to 2020. Here are the five things Bharti Airtel might announce in coming months.
Airtel VoLTE
Two days ago, Bharti Airtel CEO, Gopal Vittal said that the company had done trails VoLTE trials in five cities of the country, and is expecting to roll out the VoLTE for entire Indian by the end of FY2018. "We have done (VoLTE) trials in 5-6 cities. Towards the end of this fiscal year, we will be taking VoLTE everywhere. The uptake of VoLTE devices will depend on certification…We should be very much national in the coming 6-9 months." Gopal Vittal spoke to media recently on the earnings calls.
Competitive tariffs
Gopal Vittal, at the same earnings calls meeting, said that they would launch new tariff plans to save the ARPU. Gopal also gave his view on the competitive market created by Reliance Jio. "You have seen action in the market already. We lost ARPU over the last few quarters, we have seen the revenue erosion. This is simply because we have responded in the marketplace with aggressive pricing in order to compete and grow our market share. That aspect will continue,"
So, expect some competitive tariff plans from India's leading telecom operator in coming months.
Handset Bundling Deals
One more news revealed by Gopal Vittal at the same Earnings Calls meeting was about handset bundling deals. The top executive said that they would look at bundling opportunities with handset companies to grow its market share.
However, he made intentions clear that the company wouldn't launch a device at subsidised rates as Jio did. "Airtel does not subsidise handsets nor does it manage (device) inventories…we've always treated the devices market as an open-ecosystem, whereas the JioPhone is an SIM-locked device," said Vittal.
App Centric Content
Ever since Reliance Jio entered the Indian market, consumers are after the online content. In the next few months, Airtel will vastly improve its app-based content. For example, the company has recently launched the Live TV service, which is still in initial stages. In coming months, Airtel would look to steal the thunder of Reliance Jio in the content space, by increasing its applications.
Few More Benefits Under Airtel Postpaid Promise
The best thing so far from Bharti Airtel this year is the Postpaid Promise scheme. The country's number one telecom operator has announced a new Postpaid Promise scheme, under which Airtel is carry-forwarding the current month's unused data to next month.
Airtel also introduced a few affordable my family plans, and they are now 20% percent cheaper than the earlier. That said, every change made by you to your postpaid account will happen in real time, in a split second.