Jio, the digital platform from the house of Reliance Industries has shaken the Indian telecom and digital scenario in a way which nobody can ignore. India's business tycoon Mukesh Ambani's ambitious greenfield telecom project Jio is being targeted as a digital platform over Jio's own LTE network expanding over 2300MHz, 1800MHz and 850MHz.
However Jio's datagiri sees roadblocks in many ways, so that the company has to extend its unlimited offerings for another 3 months til 31st of March, 2017.
Voice Network Yet to be Stable
Unlike existing players who depend on 2G/3G networks for voice calls Jio offers voice over LTE network. Though technically Jio's VoLTE is better than traditional voice network there are many glitches which are experienced by subscribers of Jio. Jio did a great job to open up the interconnectivity between other operators after a fight but that's not enough.
For example I often can't make calls when data connectivity is on, I need to switch off data before making the call. Sometimes there is no sound during a call.
Being voice is the major applications on a telecom network, nobody would make Jio as their primary connection, rather use others who have stable voice network.
Coverage Issues
Jio on its first go, have covered almost 70-80% of areas but in many places it has no network. During my travel to Harit, 30km away from Kolkata there is Jio network. Similar to this Bakkhali, a popular beach in West Bengal has no Jio 4G coverage.
However this is the initial days of Jio and they will definitely iron out coverage issues.
Technical Help is Almost Nil
Apart from Reliance Digital Stores and toll free helplines Jio subscribers have nowhere to go to seek help. But I often faced the situation where Digital guys could not solve the problems.
Jio need to take care of it, very seriously. They should use the social media to tackle issues of subscribers like Airtel, Vodafone and others as they use Twitter to reach customers and solve their problems.
Competition from Others
Thankfully launch of Jio brings super affordable data & voice services from almost all operators. Airtel, Vodafone & Idea has responded accordingly and the game is not won by Jio. Price game is yet to work for Jio and Jio remains to be the second SIM on our daily usage.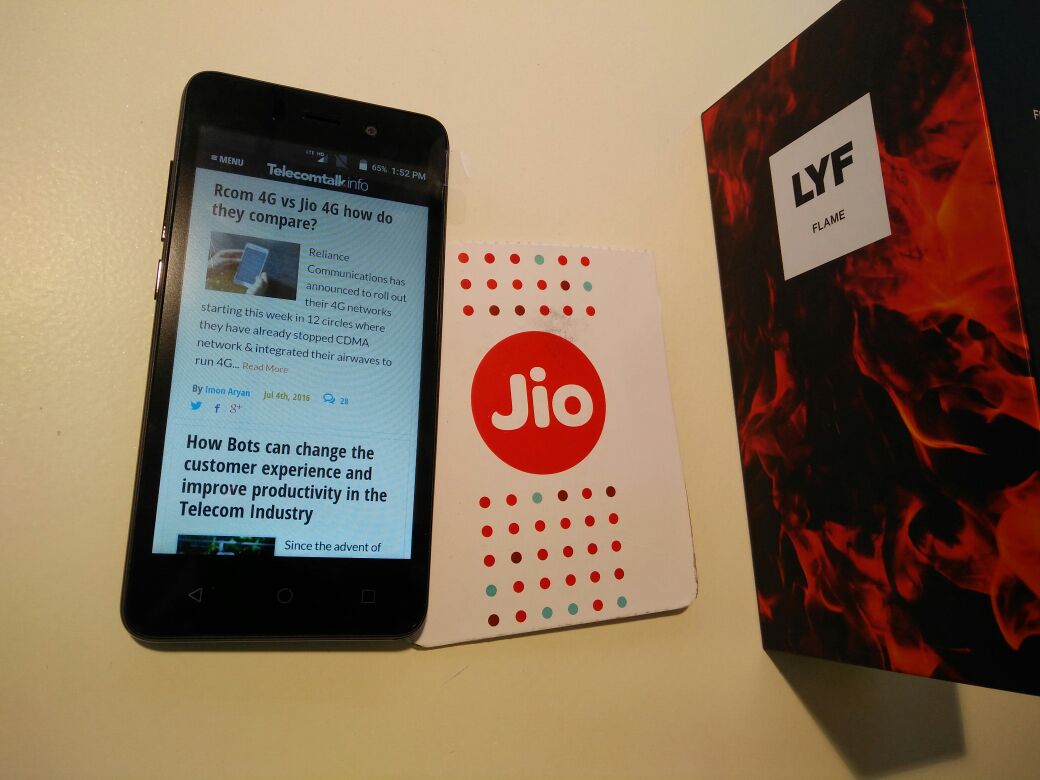 If you follow Airtel's latest traffic revision, they are offering unlimited calls & 1GB data at Rs 350 approx. and 4GB data at Rs 250. So in total for Rs 600 you are getting offers similar to Jio on a stable (if not superior) network.
Slow Data Network
Lastly we must talk about Jio's slower data services on its legacy LTE network. As Jio's services are free, nobody is nagging regarding it. But it's an important issue that Jio must resolve before subscribers start paying for it. Right now on my personal experience Airtel & Vodafone's 3G & 4G services are better in terms of speed and stability.
DISCLAIMER : The views expressed by authors are their own and not the views of Telecomtalk