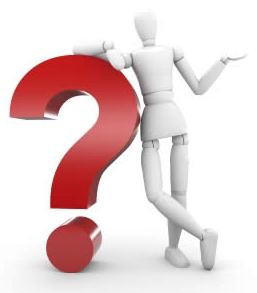 3G is double edged sword for the operators. First they paid huge to get the spectrum, secondly 3G did not take off properly among the Indian consumers. For 3G operators mistook in many terms, they didn't anticipate the failure of 3G on the contrary to very successful 2G, they probably did not estimate the cost for network expansion and spectrum buy out as well. So after nearly 2 years of 3G from private operators debuted in India, India does not see massive uptake of 3G.
Operators must note that recovering costs on 3G is not easy, and it will take time. All operators are offering plans at almost same tariff except MTNL which offers low-cost as well as some true Unlimited Plans with Home and Roam tariff without FUP, But MTNL is just in Mumbai and Delhi circles.  In terms of private operators no Pan-India operator makes 3G a bad business case, even for the consumers. 
Innovation can be the point for 3G growth, data plans can be tailor-made for each and every customers to attract them to use 3G. Following are some suggestions to 3G operators.
Network Expansion -  More focus on Tier II & Tier III cities
Reports are saying operators are not expanding their 3G coverage at good pace, as they fear they may not get back their investments. Operators are waiting to see 3G to take off first in metros and then to surrounding region. 
The people at tier II and III cities often get compromised broadband services. Give them the taste of wireless broadband via cheaper tariffs like night plans and weekend plans (read below).
Equitably Priced Data Plans
On 3G auction, different circles get different bidding prices, yet operators offering same tariff to all customers. Why a customer at Orissa pays the same price of a Delhi/Mumbai customer? So bring different plans for different circles, but restrict free roaming on these packs as this can lead to people using other circles' SIM. So basically there will two kind of packs - roam free and home free packs, while home free packs will be way cheaper than roam free packs.
Night Plans & Weekend Plans
3G is something very new to many Indian consumers. I faced a question many times that what is 3G and 2G. So offer them something tempting. Bring night packs or weekend packs for 10GB on both at a very cheap price, say Rs 300 for a month. Even I would rather suggest to bring night true unlimited packs (in between 1-5 am) for Rs 250 for 30 days.
WiFi Offload - Extra data on WiFi
Aircel has launched WiFi services partnering SpectraNet. Even Airtel is also working on a WiFi service model. With usual tariff plans people will not be lured to use WiFi. So promote WiFi as extra data will be given if the subscriber uses WiFi instead of 3G mobile network. It will also help to cut down load on mobile network.
All packs are unlimited, FUP applicable
With 3G being so fast, subscribers may not able to keep track of their usage, so better than giving bill shock, make all plans unlimited with FUP applicable like Aircel. Those are on more than 5GB pack, give FUP of 256kbps (as BSNL giving with its Unlimited Plan) and other lower denomination packs gets 128kbps post-FUP speed.
Data top up
If you can remember the top up system when introduced in prepaid market it changed the concept on voice telephony. Why should not telcos approach to 3G with data top up. Airtel already tried SmartByte on 3G, 4G and broadband and this is damn costly. On topup 1GB data should not be priced more than Rs 50 and valid for main account validity.
Now if you think that my personal opinions are only for the subscribers, and no thought remaining for the operators' profit, let me show you Idea Cellular's 3G statistics. On 30th June 2012 Idea reported to have 3.1 million active 3G subscribers, average data usage stands at 375 MB per month and 3G data ARPU is just Rs 88. Compared to 10GB/month data usage in many early-3G countries In
Well the 3G scenario is same for 4G also, Airtel is reported to have only 3,000 around customers who opt for 4G services. We suggested some steps can be taken by Airtel. But being the only player in the 4G market Airtel probably took a note of those and waiting second player to come.