Zylog backed Wi5 Broadband which provides wireless internet to subscribers in several circles including Tamilnadu, Gujarat, Karnataka, Andra Pradesh etc, has abruptly shut down their services in Chennai and many be in other circles.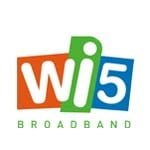 As our reader Jal Desai pointed out, the service is unavailable since June 1st, though over consumercomplaints.in there are several negative review of Wi5 saying the services was shut down from middle of May. Customer care is giving standard answers that it will be rectified soon. Local offices in Bangaluru has been closed, and the rent is not cleared to the owner. We called the toll free helpline of Wi5 – every time we got engaged tone.
Mr. Desai visited local office and guys over there have no clue about this thing, and provided contact numbers of higher officials. The branch manager, nodal officer or the chairman none of them picked up the calls from him. Even the company does not clear the payment of the employees.
We even came across many complaints on the Wi5 FB page [ fb.com/pages/Wi5-Engagement/208262779267610 ]  it looks like things are not going well with Wi5 Broadband services.
We are waiting for more details and will be updated!