With the rollout of 3G services by MTNL/BSNL in the early years of wireless data era in India, these were the government operators who took an early advantage in promoting high-speed data services in the form of Video calling and high-speed connectivity services. BSNL also has a very good advertisement for video calling services on 3G technology.
https://www.youtube.com/watch?v=n4j6JIJfmSM
Though 4G/LTE services are rolled by various operators, video calling was never really advertised as a potential service by operators. Operators promote video calling even now, but not at a viable extent.
As technology changes terminology also changes, since Reliance Jio recently test launched it's LTE only services, it started advertising Video Calling, but again not as a potential service.
What exactly is Video Calling service?
It's a facility using the front camera of a smartphone to make video calls to the other party whose device also supports video calling. You can't initiate a video call to the other party whose Network/Device doesn't support video calling service. So, to enjoy video calling service, there should be two-way support for the facility from both the calling and called parties.
What is native video calling support?
Native Video calling support is a facility provided by the network in support with the device without using any third party OTT applications like skype, facetime, hangouts etc. to make video calls except using the native inbuilt smartphone functionality without a need to switch on the data connection. Yes, native video call facility doesn't actually need an active data connection to make a video call.
Early days:
To reiterate the early days of the smartphone era, Nokia devices with Symbian Operating system used to provide this facility inbuilt on every* smartphone which provides support for the front facing camera.
Network/Operator Support:
The support for native video calling is inbuilt the High-speed Network technology itself, So, operators have been providing the support for native video calls from the beginning of the 3G era. In fact, even now operators always provide the base tariff details for video calls as per TRAI format.
To cite, few examples as below:
BSNL:
Airtel: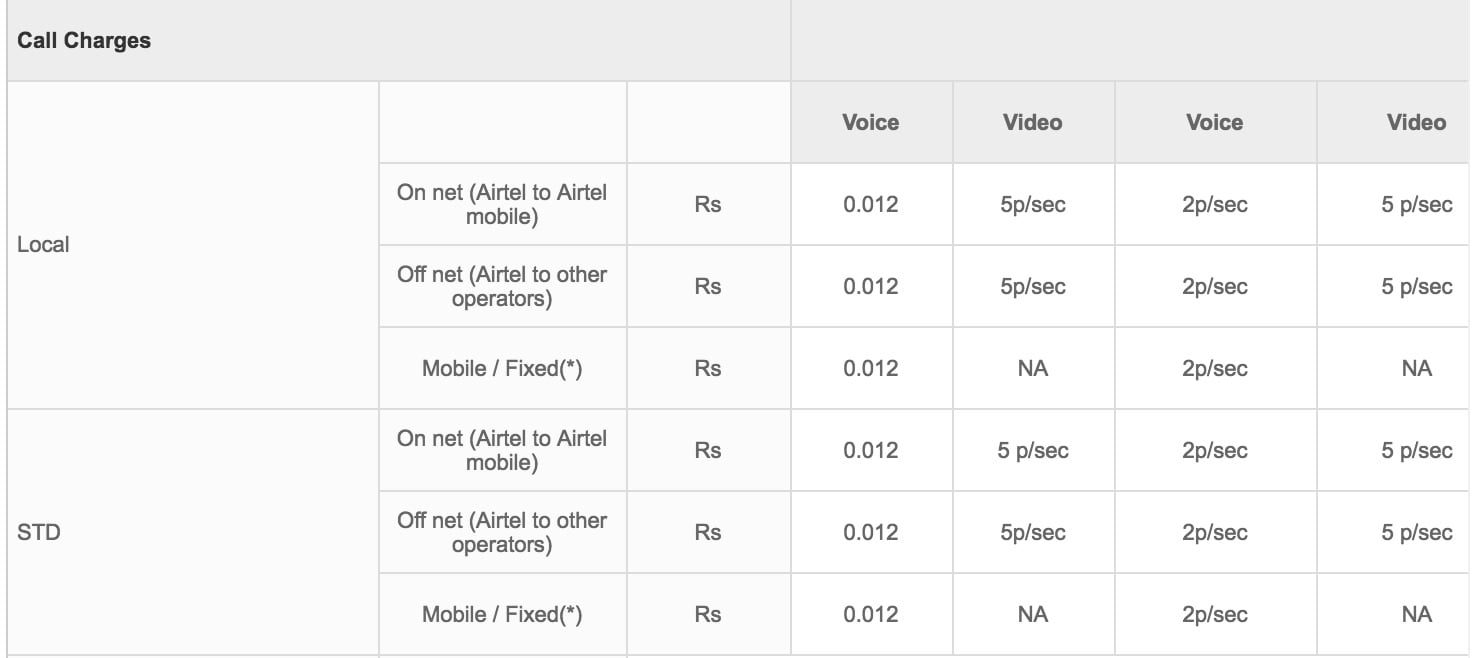 Reliance Jio:
So, operators do support the facility even now. To simplify things further you will not be counted or charged for data used against these video calls if originated from native phone dialer but the same is not the case with video calls originated from OTT apps which will be charged for data used.
The least chargeable amount for a video call is Rs 2/min, which is from BSNL. So definitely, these video calls have added advantage which originates via device using network support.
Device/OS EcoSystem Support:
Lacking device/OS support from various stakeholders is also one of the main reasons why this facility hasn't been widely adopted by masses and of course handset should provide the primary support for any consumer to use services from an operator.
Android OS:
With a fragmented device ecosystem, manufacturers were not able to provide support for video calling facility though the core operating system provided support for a front facing camera. Also, google focused on hangouts, duo, and other applications developed by it, so that it's brand services will have an impact.
Example: Few high-end models from Samsung*/HTC* provided this inbuilt functionality for video calls without any OTT application support.  LYF phones from Jio should obviously come with this inbuilt functionality which Jio is proudly claiming.
Below are the screenshots of two popular android smartphones lacking the video call facility in their dialers.
iPhone iOS:
Apple has  facetime service and obviously has not included a video calling option in its dialer interface. So, whenever any apple user wants to make a video call they need to avail the facility via facetime using its app ecosystem only which needs an active data connection again provided the other person also has an apple device with facetime activated.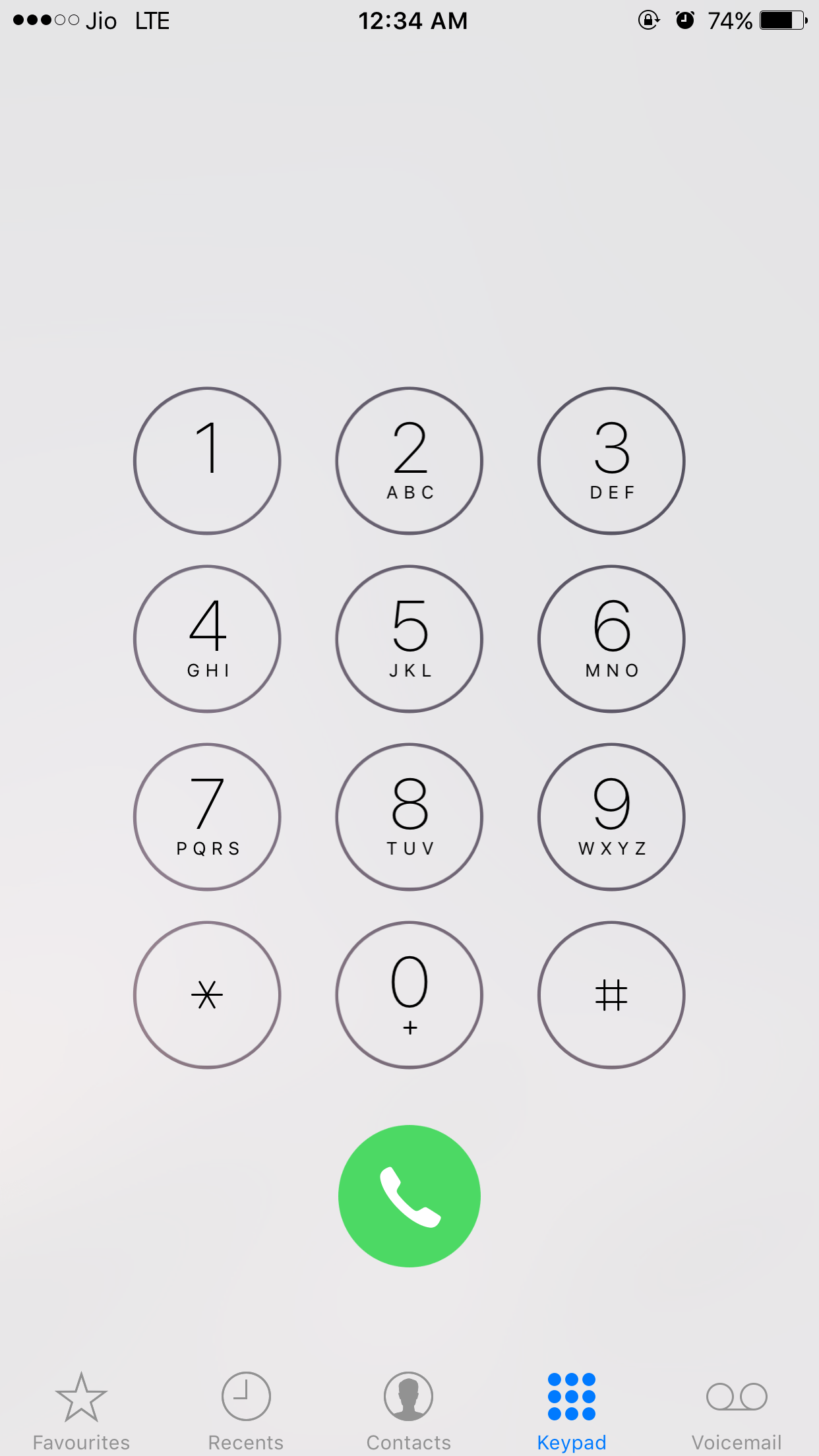 Windows OS: 
Windows also has a similar approach, included Skype option which is again it's in-house packing where only skype accounts are handled and switched to video calls.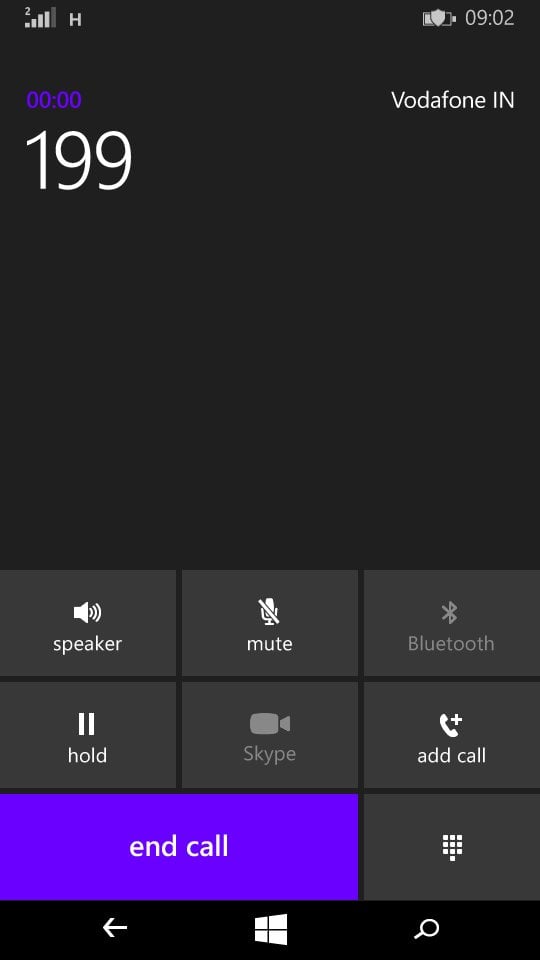 Blackberry OS:
Blackberry 10 OS has no such facility too embedded in its dialer.
So, the device ecosystem also has played a role in diluting this service along with hardware/software vendors in promoting their own in house products. Companies like Samsung/Sony/HTC who were building their own custom ROMs on the top of core Android OS, have only included this facility in few of their devices, thus leading to fragmentation. There might be many reasons from all across various sources of the ecosystem, but in the end this primary service from an operator is skewed.
End Consumer scenarios:
While the technology and device eco-system tell one aspect of the story, the end consumer scenarios reveal another aspect of the story as well.
Few of them to note:
It's difficult to make a video call in public places considering the background locations.
One needs to carry a headset/handsfree to comfortably place a video call and speak over.
Practically not a take it for granted case that the other person will be able to receive a video call.
People are more concerned about the surrounding localities to be seen up in video calls.
People are also concerned about their own appearance and situations they are in to make a video call.
Not so supportive device ecosystem.
People use video calls comfortably within the family/close ones but confine to voice calls in their day-to-day usage.
Users have privacy concerns with video calls.
Current Situation:

We conducted a twitter survey some time back and a majority of the users responded with No - They don't use Video Calls regularly in their daily life. This shows how well this facility is being utilized by users currently amidst all the scenarios discussed above.
Dear readers when was the last time you made a video call from your mobile device? what do you feel about the facility and who do you think is the reason for its less adoption rate in the market?  Do let us know via comments or tweet me @Srikapardhi. 
Disclaimer: 
Views expressed are author's own. Not all devices can be practically taken into consideration and discussed. Thanks to SS, Mahmood and Sri Rajasimha for sharing the screenshots of their respective devices. Skype, Duo, Hangouts, Jio Video call app, Facetime applications come under OTT providers. Not all Samsung/HTC devices provide video call support.