Smartphones with applications are the new ways to reach out to people and provide services to customers. Mobile Operators are no way an exception from them. Be it Mobile compatible web based applications or platform specific applications, Operators have a way they can reach customers with the growing technology. The increasing number of Android Smartphone users paved a way very easily to target customers via applications which will make considerable shift in customers service perspective. Our operators started all this with Self Care applications on Android platform. Self care as the name suggests if installed on mobile one expects this application to be handy in using an Operators services without the need to call customer care numbers or visit Relationship centers for any query related information. This not only benefits Customers but also reduce the traffic to human handled customer service if provided properly. Now, Let us see how our top class operators are achieving this using their self care applications and what these applications are really providing.
So, we at TT took that pain with days of hard work, compiled the feature functionality of all the available self care apps and presented a first of it's kind info-graphic here, I know it's long but i promise its worthy.
As promised this time i came up with Our Take as well so as to express my views on how ideally a self care app can be built so that customers have that WOW factor + Service factor.
Error1: Clicking on recharge throws error most of the times and Recharge section has no updated info on benefits  available to customers. 
Error2: I was still wondering whats that Convention of Data Balance is! Still now i was in a belief that the branding has completed long back - Hutch is now Vodafone! But after seeing this one gets a doubt "is Vodafone still not able to forget those good old memories?" :)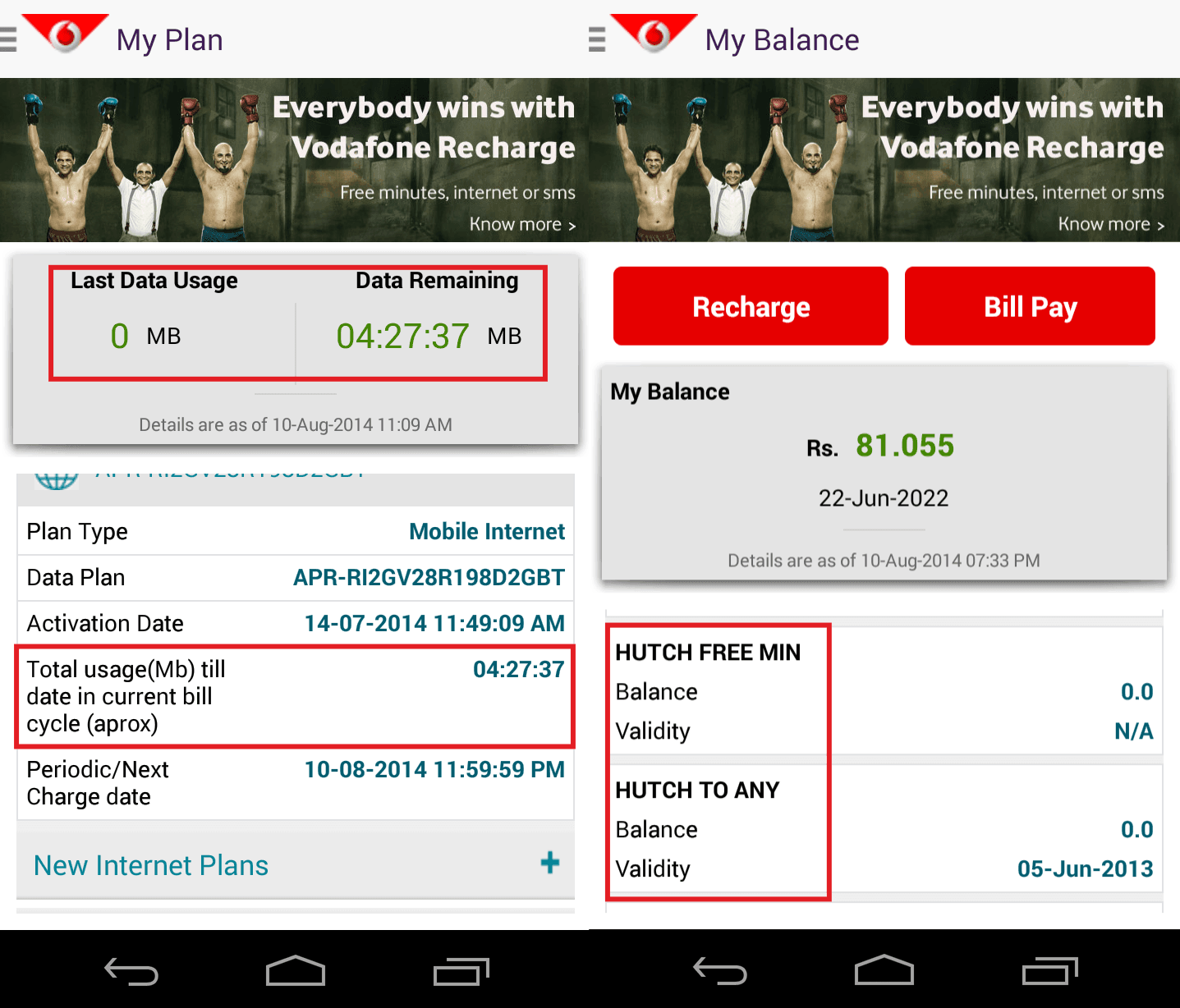 Play Store issues:  1.BSNL  have at least tried to mask the details in most of the screenshots uploaded in play store but we guess that they didn't notice a screenshot has details which need to be masked behind the popup. We highlighted in yellow.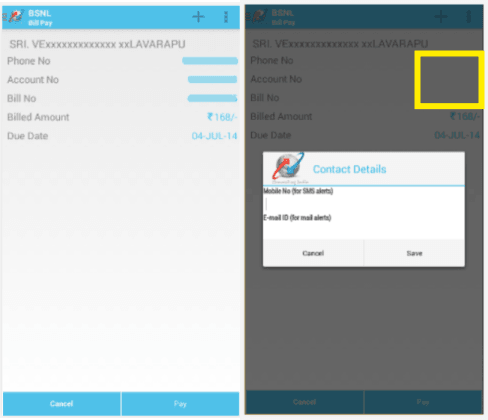 2.Airtel didn't even care to mask the mobile number which was visible in the application screenshots. We masked it in yellow. We don't know who is the victim as a result of this ignorance in masking but we guess some one have verified and given approvals.Wondering how a screenshot which is revealing mobile number has passed out of approvals :(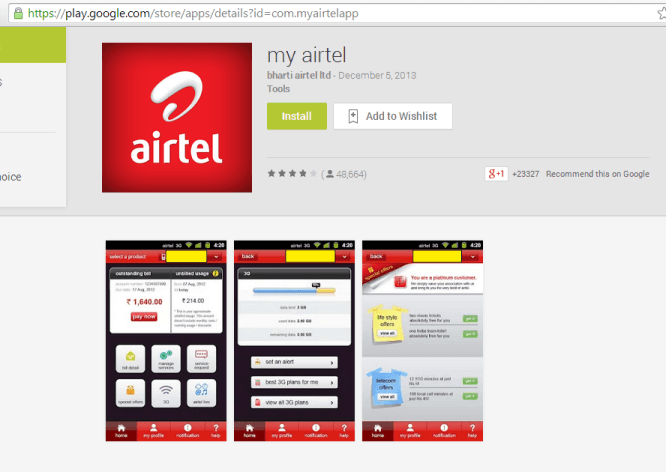 We will now just have a look at various statistics on Google Play App Store as well: You can Observe the App Updated dates yourself. 
Dear Readers have you used the Self care apps of any of these operators? How do you feel about the Qos and the services you are enjoying? Do you think applications and services with such quality standards will reach international standards and compete with Services in global markets ? Do let us know your opinions via comments.
Note: Manual Work involved, may or may not be precise. Application may or may not work well on the smart phones and so as the features discussed. Application Working on different android versions and phones is out of the scope of this article. We have tested the applications on latest version of Android with latest version of apps available on store . Do let me know in case of any mistakes, so that it can corrected after verifying.This comparisons doesn't involve any Financial/Money services provided by operators and are strictly confined to self care services. Views expressed here are strictly my personal.