A common problem plaguing Indian cities, towns, and villages, especially during peak summer is water crisis. We get to see water tankers in every nook and corner at such times. The water crisis is commonplace even in regions with surplus rainfall during monsoons. Rainwater harvesting is very often suggested as the cheapest and most effective solution to the water crisis.
Vodafone has taken rainwater harvesting to the next level in Pune.
Billboards for Rainwater Harvesting
Vodafone has installed U-Shaped channels on top of billboards to channelize water. The water is then routed to water tanks with 2000 liter storage capacity.
Further, Vodafone has set up an IoT-based system wherein the water level in the tank is monitored and SMS alert sent out once the tank is full. The water is then collected and transported to distressed farmers in the state.
Pictures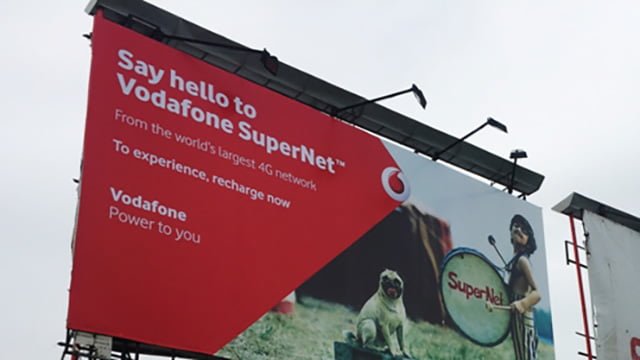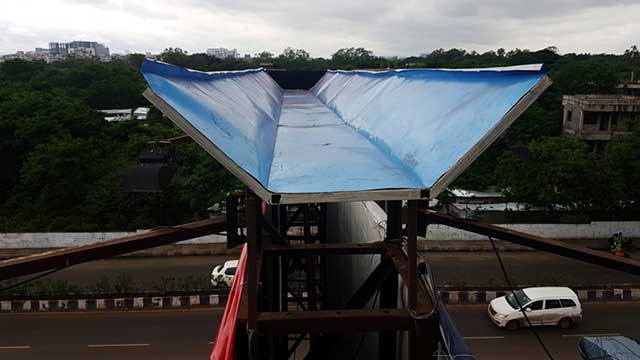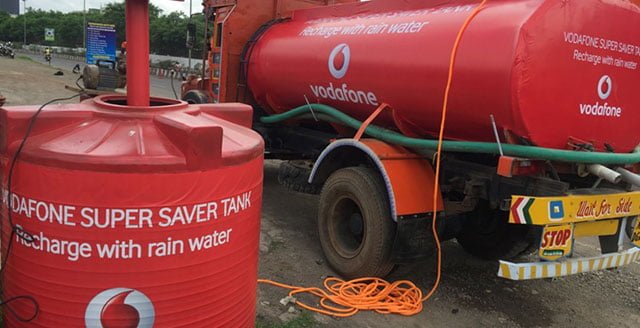 Our Take
We appreciate this initiative by Vodafone and encourage telcos and other establishments who use large billboards for outdoor advertising to take up such initiatives. As you can see in the pictures above, Vodafone's efforts along with the additional branding (in tanks, tankers) can help them earn the reputation of a responsible corporate.
It is a fact that many of our rooftops are not utilized effectively at present but could be effectively used for rainwater harvesting and even terrace farming. It is not necessary that the collected water is transported out. They can be stored in large tanks after necessary installations for purification and can be used by nearby occupants which  can be a great step towards self-sustainability. Another nice thing to do would be to use solar power for illuminating the hoardings instead of electricity.