Imagine an India where the public can connect to free Wi-Fi at bus stations round-the-clock! Vijayawada has made this a reality.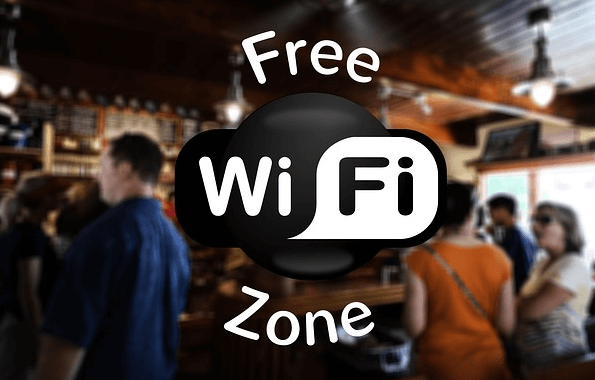 Pandit Nehru Bus Station (PNBS) in Vijayawada is the first city bus stand in India to have free Wi-Fi connectivity. Andhra Pradesh State Road Transport Corporation, BSNL and Quad Gen are the authorities behind this initiative. The QFI brand based service will be extended to all district-level bus depots of APSRTC in the next 90 days.
Every day, 2500 buses are estimated to pass through this PNBS bus station. Also, more than 1.25 lakh people are utilizing the APSRTC services.
"The innovative MIMO antenna technology enables the Wi-Fi access from each hotspot at a high speed of 1.2 Gbps and the limit of free WiFi is 2 to 20 mbps. People can use their smart phones, tablets and laptops with this Wi-Fi service. Nearly 400-500 people can access the Wi-Fi services from each hotspot (17 hotspots in total). Initially, we are providing 30 minutes free Wi-Fi, which will be later reduced to 15 minutes and for additional Wi-Fi service, people need to buy scratch cards," said Satish Benarji, COO of Quad Gen.
To avail additional 300MB other than free Wi-Fi at PNBS, public can buy scratch cards worth Rs. 30.
"For the convenience of the passengers, we have initiated the Wi-Fi service on pilot basis and it will soon be extended to Visakhapatnam and Tirupati. We will have 50 percent share in the revenue generated with this new service," said APSRTC MD N Sambasiva Rao.
The people who wish to connect to the free Wi-Fi must choose 'QFI – BSNL' network. After opening the browser, the customer need to fill the required details in the window and continue browsing. The same procedure are to be followed while using scratch cards. However, for scratch cards, after filling the information in a window, the passengers will receive a One Time Password (OTP) in their mobiles. After entering OTP in the mandated column, they can begin browsing.