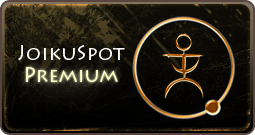 What happens if your Broadband gets down suddenly on a day when having access to the internet is of most important?
One of our TT readers experienced the same problem and his problem is not rectified even after repeated complaints for about 4 days! So we don't want our TT readers to face such problems again.
So we decided to review a wonderful mobile app called Joikuspot which will turn your Nokia Mobile Phone into WI-FI Hotspot sounds interesting?

Joikuspot is a Mobile app that turns your Wi-Fi enabled 3G phone into a WI-FI Hotspot, so that you can connect your Laptop, IPad and other WI-FI devices to have access to the internet using your 3G connection. (Even Edge connection makes it for Browsing).
This is a free WI-FI tethering software for mobile phones with Symbian S60 (Nokia) Phones, while only premium is available for N900 and Windows Mobile editions.
The software is available in both light and premium versions.
1)Joikuspot Premium: Helps one to connect your laptop or iPad to internet using Wi-Fi tethering with your mobile phone. Joikuspot Premium comes with password connection securing, encryption, and full internet and email protocol support.
2)Joikuspot Light: Joikuspot Light is a limited edition of Joikuspot, and operates your phone as an open Wi-Fi Hotspot. This can be used just for browsing the internet.
You can get a limited free version (Light) from here.
All you need to do is download, install and Restart the phone, that's it Joikuspot will do everything done right for you easily. After you open the app it asks for the Internet connection to be used for Hotspot, select your connection and it will start the Hotspot in seconds. You can directly connect the Laptop, IPad and have access to the internet *.
*Take care of your 3G/Edge data rates /plans. Additional data charges may apply in case if you are not on an unlimited plan.
The interface of the app is very clear and has just the required number of settings as you see in the screenshots.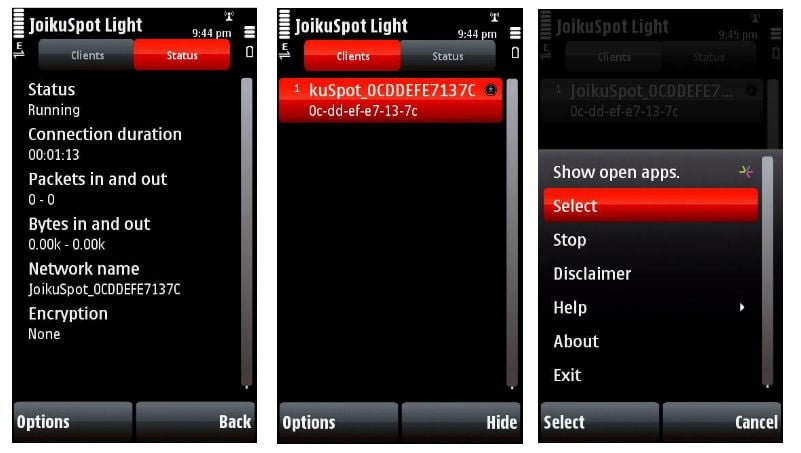 The options Menu has very few options to choose from select a hotspot, stop hotspot, about, exit which are required.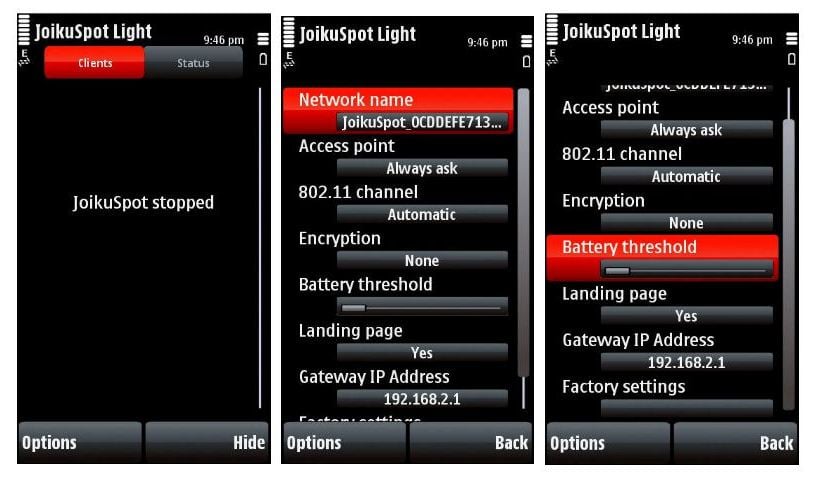 GOOD:
1) The app is small in size and installation goes smoothly, just a restart required after installation.
2) Easy User Interface and setup.
3) Free Limited Light edition
BAD:
1) Free version does not support even encryption feature i.e. No security.
2) Light version is not available for N900, Windows Mobile platforms.
3) To add security and other email protocols one should  switch to premium version by purchasing the software.
So, whenever your Broadband goes down, just run this little app and turn your 3G WI-FI mobile into a Hotspot and have access to the internet on your laptop, IPad.