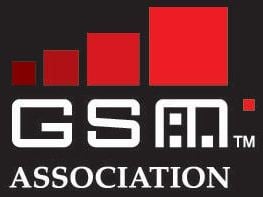 World's GSM Operators Association – GSMA today said that the Indian telecom regulator TRAI's recommendations on the "Auction of Spectrum" will set India back in its goal to deliver "Broadband on Demand" to the citizens of India.
GSMA stated that TRAI's spectrum proposals disregard international best practice in spectrum policy and jeopardize the investment of billions of US dollars in new mobile infrastructure in a sector that either directly, or indirectly, employs almost 10 million people and serves more than 911 million consumers.
TRAI's recommendations would not only drive up the cost of the mobile spectrum, but would also create artificial scarcity of this critical resource. In advance of license renewal, TRAI has proposed to force current 900 MHz licensees out of the band into the 1800 MHz band.
As a result, TRAI would limit the available spectrum in the upcoming 1800 MHz 2G auction and leave the remainder under-utilised for a significant period, creating unnecessary scarcity at a time when India has an opportunity to shape the future of the mobile industry. This effectively means that billions of US dollars of investment would be wasted.
Further GSMA stated, the European 3G experience more than a decade ago made clear that auctions designed to maximise revenue, hinders the development of the mobile sector and the socio-economic benefits that mobile delivers to the public.
Acording to GSMA, reducing the ability of mobile operators to invest in network upgrades and expansion would undermine the ability of India to leverage its telecom infrastructure to empower citizens and businesses, especially those in rural communities, to participate equitably in the Internet economy.
For example, the TRAI's proposed reserve prices for upcoming spectrum auctions are so prohibitively high that they will inevitably curtail mobile operator investment in Mobile Broadband infrastructure and increase pricesto consumers.
Given the strong correlation between mobile penetration and socio-economic development – with a 10 per cent increase in Mobile Broadband penetration delivering as much as US$80 billion (INR 3,506 billion) of extra revenue for India's transport, healthcare and education sectors by 2015– the TRAI's recommendations will not serve the interests of the broader Indian economy.