So smart people hit the bulls-eye but for those who are still wondering about the SALE, let me tell you that it was a April Fool prank.
Some even found out that we were playing a prank and commented saying so, Sorry our intelligent readers we didn't publish your comments during that time just to make sure we can fool all others in a bigger way,we have now approved all the comments.
This year we received 832+ mails and 249 calls starting at 5:00am in the morning which includes readers,teleco's and a very famous web portal we have been asked not to disclose the names.
FYI Previous Years Pranks
| | | |
| --- | --- | --- |
| Year | April fool's day Pranks what we played on our readers | Number of Comments |
| 2010 | An Undisclosed Telecom Operator To Acquire TelecomTalk | 73 |
| 2011 | Announcing TT Magazine & TT Web Paid Services | 266 |
| 2012 | We are on SALE! | 600+ |
Some messages and tweets what we got are worth to mention in this post if we missed your tweet sorry please drop us a line and thanks so much for all the love and care .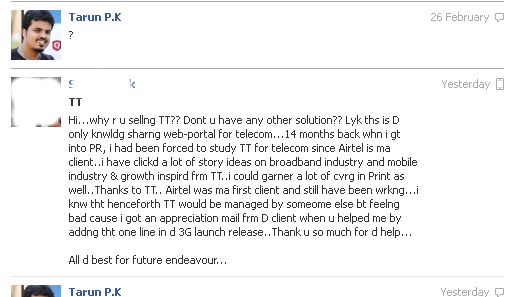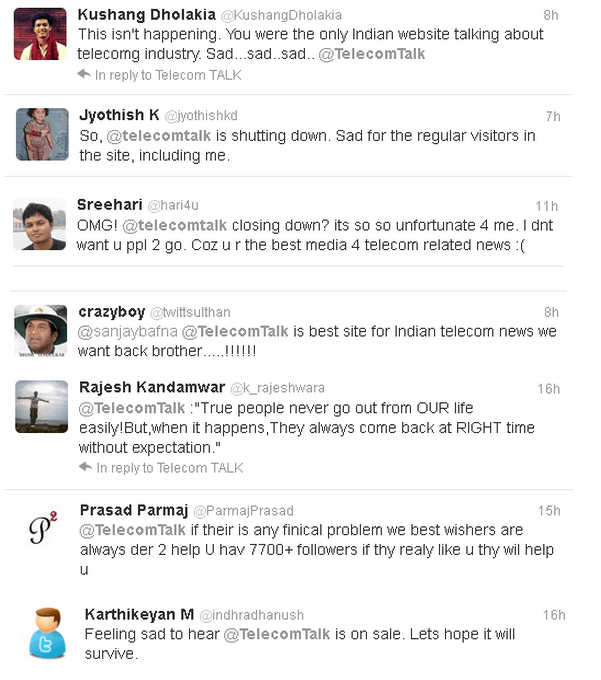 And finally the entire Team TT like to say sorry for any inconvenience caused to you i hope you take this in the right spirit after all its all fools day :D
If you have any new ideas for next years prank do let us know.