The second largest DTH provider, Tata Sky has cancelled its all year-long plans which were previously active, and it will now migrate all its subscribers to monthly packs. The subscribers who had already bought these long duration packs since it would avail them good discounts and added benefits, but now after this new change in plans, Tata Sky subscribers will all be updated to monthly plans. The users had got offers on these long-term recharges and opted for them thinking that they won't have to face increased prices when the new Trai regime kicks in on February 1.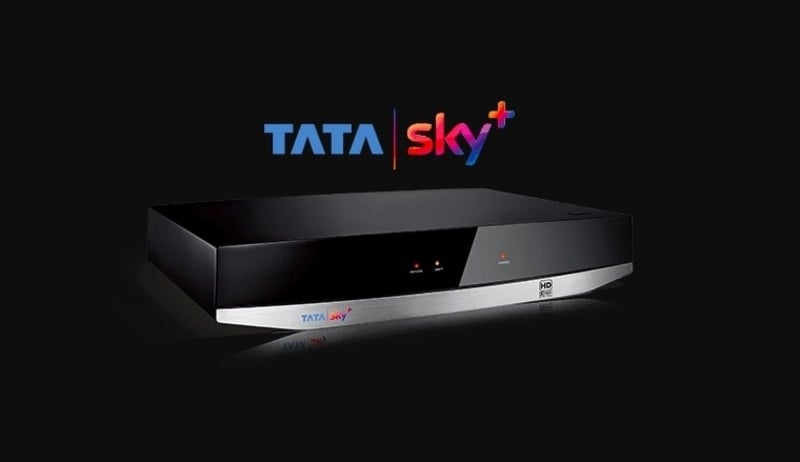 Trai Raises No Objection Against Long Term Plans
Even the Telecom Regulatory Authority of India (Trai) was okay with subscribers having the long-term validity plans and had given the permission to all DTH and cable companies to continue their long-term plans on the condition that the full amount is paid to the channel owners without any hindrance. However, contrary to this decision, Tata Sky has decided that it will be better to do away with the long validity plans instead of restructuring them to suit the needs of the new Trai regime.
About this move, the DTH operator said, "TRAI's latest Tariff Order mandates a new tariff structure to which all subscribers need to migrate. For users currently subscribed to a long duration pack, Tata Sky will migrate you to a monthly pack of your choice on/after 1st February 2019 and credit the applicable balance in your Tata Sky account as soon as you are switched to monthly packs."
Tata Sky Subscribers to Choose Trai Plans Before January 31
This move is seen to be as quite an essential one from Tata Sky's point of view as earlier the operator was providing all channels to the subscribers at the price of Rs 500-600, but with the new channel pricing in place which the broadcasters listed in July 2017, Tata Sky would not be able to maintain the same numbers.
Some of the users had gone ahead with purchasing the long validity plans from Tata Sky even after the new Trai mandate was announced. It was pretty clear that with the new regulations in place, the long validity plans would be rendered obsolete, but some subscribers thought that Tata Sky would find a way around this and their plans would stand valid. However, now the subscribers have no option but to use up the money which Tata Sky has returned to their accounts.
There is also an upside that Tata Sky will be sure of revenues in the coming months as the subscribers will be spending from their Tata Sky accounts. Also, in the coming months, the prices of Star, Zee and Sun channels are expected to come down drastically. It is worth noting that subscribers have till January 31st to switch to new plans, if they fail to make a selection before that, they will be migrated to a plan which closely resembles the subscriptions which they have now.