In India, budget usually takes precedence over other specs when it comes to buying smartphones, regardless, all smartphone makers are squeezing in the best of specs offered at the most affordable prices. Recently, we have seen a rise in the trend of accommodating as much RAM as possible in a device, no matter what the price segment is.
For those looking for RAM monstrosities, we have compiled a list of the phones offering a whopping 6GB of RAM available in India.
Coolpad Cool Play 6
The first in the list has got to be the newly launched Coolpad Cool Play 6. This Chinese smartphone hit the Indian markets with the price tag of Rs. 14,999 and offers 6GB of RAM along with 64GB of internal storage.
Sporting a 5.5-inch display with Full-HD (1920 x 1080 pixels) resolution, the device is internally powered by a Qualcomm Snapdragon 653 processor. The handset houses dual 13MP rear camera setup while an 8MP camera sits on the front for selfies and video calls. The Cool Play 6 runs on Android 7.1.1 Nougat and is backed by a sturdy 4,000mAh battery.
OnePlus 5
The OnePlus 5 had created quite a stir when it hit the shelves and still remains quite popular among the masses for being a premium smartphone at a fairly affordable cost. The device is available in both 6GB and 8GB RAM versions and comes with 64GB of storage onboard.
Priced at Rs. 32,999, the 6GB variant features a 5.5-inch Full-HD (1920 x 1080 pixels) display and is powered by the Qualcomm Snapdragon 835 chipset, under the hood. Backed by a 3,300mAh battery, the OnePlus 5 has a dual-camera module with a combination of 16MP and 20MP cameras on the rear, as well as a 16MP front-facing camera for selfies. The OnePlus 3T is also a 6GB offering from the company at a slightly lower price.
Samsung Galaxy S8 Plus
Trusty Samsung had initially released its 2017 flagship Galaxy S8 Plus in India back in April with 4GB of RAM. However, the company introduced a 6GB variant of the gorgeous smartphone in the country, later in July, and priced it at Rs. 74,900. The device recently received two price cuts and now costs Rs. 65,900.
Keeping up with its price, the phone offers the best of specs including a 6.2-inch Quad HD+ (2960 x 1440 pixels) Infinity display, 128GB of internal storage and 3,500mAh battery. The phone is powered internally by an octa-core Exynos processor and comes with a 12MP rear camera, while another 8MP secondary sensor sits on the front.
HTC U11
The HTC U11 is yet another honourable mention in this list, which offers a massive 6GB of RAM along with 128GB of internal storage. The handset features a 5.5-inch Quad-HD display and is internally powered by a Qualcomm Snapdragon 835 processor. The HTC U11 sports a 12MP rear camera in addition to a 16MP selfie camera. The device packs in a modest 3,000mAh battery and comes with a price tag of Rs. 51,990.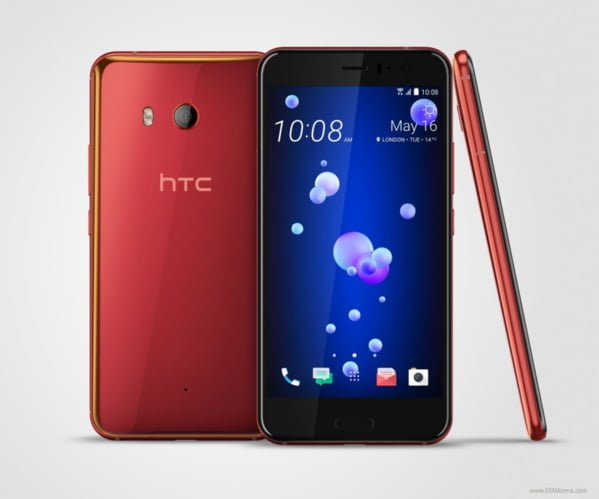 Honor 8 Pro
The Honor 8 Pro fits right up your alley if you're looking for a 6GB RAM smartphone at a moderate price. Launched in India last month at Rs. 29,999, the device flaunts a 5.7-inch display with Quad-HD (2560 x 1440 pixels) resolution.
Under the hood, the device wraps-in a Kirin 960 processor coupled with 128GB of internal storage. The phone runs on Android 7.0 Nougat out of the box and is powered by a 4,000mAh battery. In the camera segment, the handset features a 12MP primary camera on the rear with a secondary 8MP front-facing shooter for selfies.
A new smartphone will be added to this list next month – the Samsung Galaxy Note 8 – which also promises to come with 6GB of RAM. Let us know your thoughts on these phones in the comments below and stay tuned for more updates.