After running its Samsung Pay service in other countries, Samsung is finally gearing up to launch the service in India. Samsung Pay is a payment service that saves your credit/debit details and lets you make payments by swiping or tapping. Users can also secure the payment service with a fingerprint, all you gotta do is open the app, select the amount and hover over the phone on the card reader to pay. It is a safe payment method — your purchases remains intact and could be viewed just by you.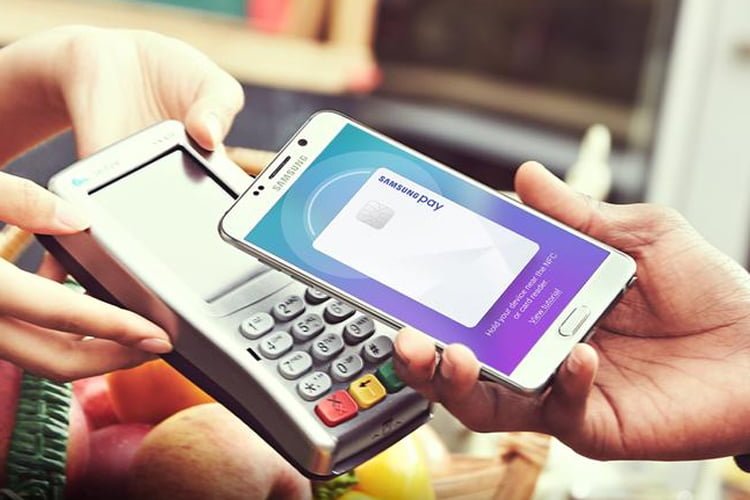 Reportedly, Samsung is going to partner with American Express to launch its service in India by the first half of this year. Mashable India writes that Samsung is also "exploring opportunities with giants such as Visa and MasterCard as well."
Samsung Pay supports both NFC and MST (Magnetic Secure Transmission), which means that the service also works for card readers at payment terminals by sending a magnetic signal via smartphone. However, the service could only work with high-end Samsung devices.
It goes without saying that Samsung Pay would rival some of the biggest wallet pay services such as PayTM. Especially when even flagship-level Samsung smartphones are widely used in the country. As per market research firm - Counterpoint, Samsung boasts more than 2.5 million Galaxy S6, Galaxy S6 Edge, Galaxy S6 Edge Plus, Galaxy S7, Galaxy S7 Edge, and the Galaxy Note 5 customers in India. These are the phones that are supported by Samsung Pay.
Tarun Pathak, a senior analyst at Counterpoint, says,"This is a pretty good install base and mature users for Samsung Pay to gain initial traction."
According to the report by Mashable India, Samsung had been testing the service in India since December 2016. An update rolled out to the Galaxy Note 5, earlier this week, has brought Samsung Pay aboard, and it looks like Samsung will soon make it official across the country.
After demonetisation, India is indeed a suitable market for services such as Samsung Pay. It would be interesting to see how it affects already established services in India such as PayTM and MobiKwik.