After losing the place to Bharti Airtel in the data speeds space in the month of January, Reliance Jio has risen to top again with insane average download speeds of 17.427 Mbps in the month of February. Bharti Airtel last month topped the chart with download speeds of 11.862 Mbps, but the operator's data speeds have decreased to 11.254 Mbps in February, according to tests conducted in TRAI's Myspeed app.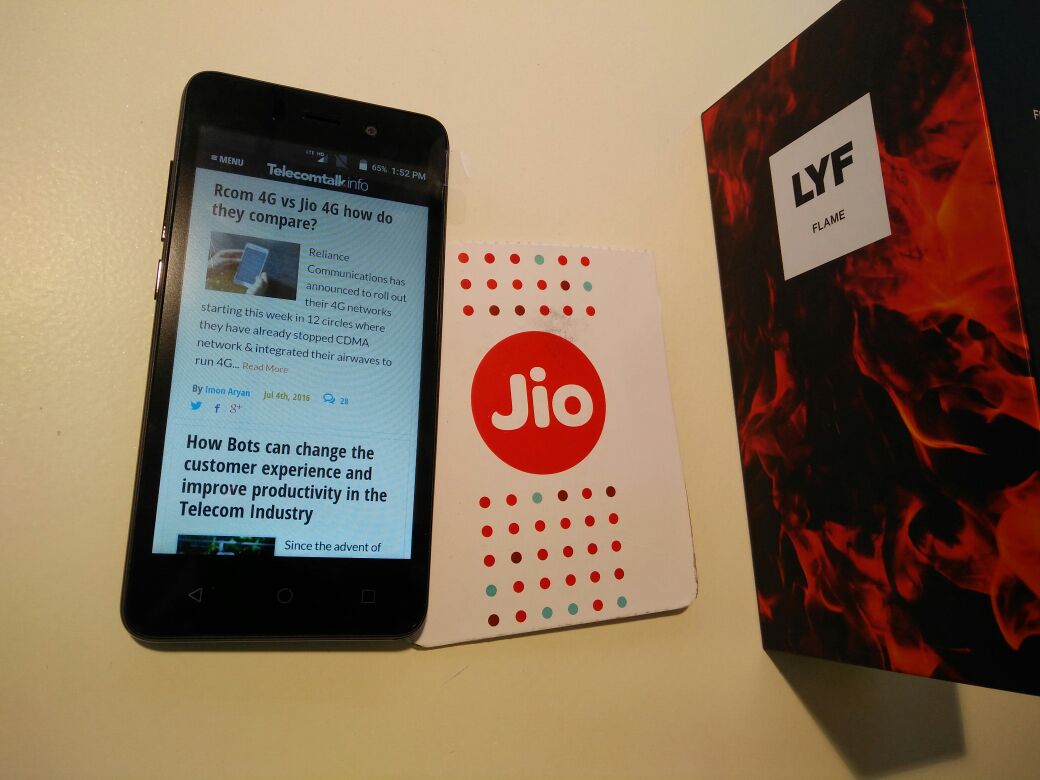 Other operators including Vodafone India and Idea Cellular also has seen a downfall in the speeds. Vodafone India's download speeds clocked at 8.337 Mbps in February, whereas the Idea Cellular is standing second with 12.216 Mbps download speeds. Even though Jio clocked 17.5 Mbps download speeds, but that's not Jio's highest download speeds as the operator clocked over 18 Mbps download speeds in the month of December 2016.
However, Jio has been struggling to deliver good upload speeds and is falling behind the competition with poor upload speeds of 2.208 Mbps. On the other hand, Idea Cellular has been providing the industry's best upload speeds at 7.497 Mbps, which is followed by Vodafone with speeds of 5.236 Mbps and Airtel with 4.492 Mbps.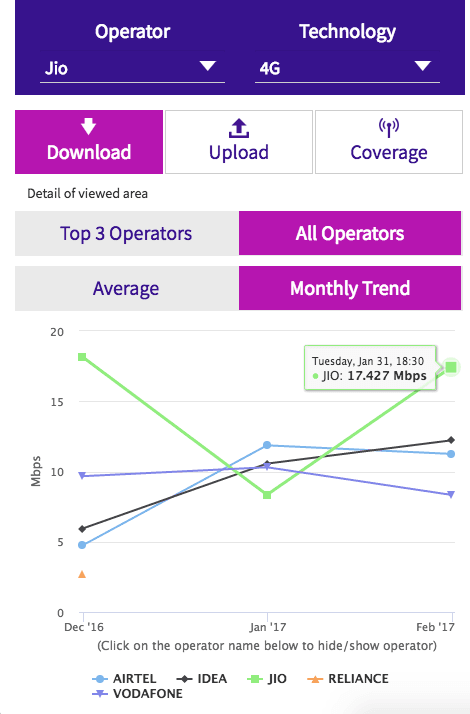 That said, the application has received over one million speed tests from the users of Jio network and is closely followed by Vodafone users with 7500 tests. Nevertheless, it is a known fact that Jio has been working hard on improving the data speeds and it is ultimately paying off now.
Recently, Bharti Airtel, the country's largest telecom network has been rated as the fastest mobile network by Ookla, the global leader in broadband testing and web-based network diagnostic applications. Based on the Ookla' speed test app reports, Airtel has been rated as the fastest network in the country, but this report comes from TRAI will shake the operator.
Also, with the Jio's free services set to expire on March 31, 2017, it is now expected that the speeds of the network will be further improved in coming days. That said, expect a fierce competition in coming days between the incumbent operators. Currently, all the players are concentrating on tackling the Jio's latest JioPrime membership plans.