Change is good, not always! The line turns true when Reliance Communications had planned to decommission its CDMA services and would use the spectrum (of 800Mhz) for LTE roll out by reframing.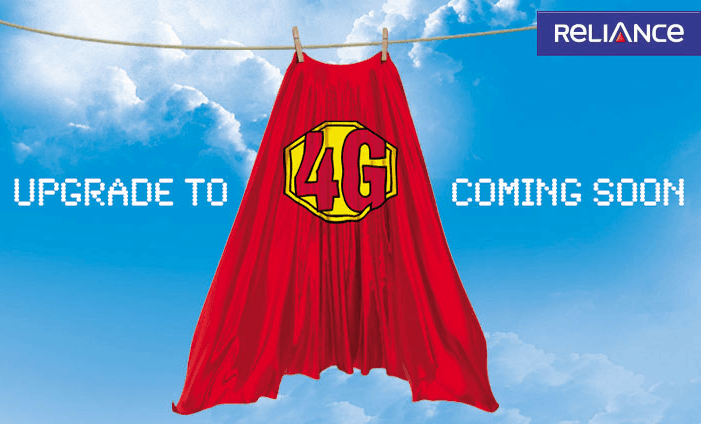 Though CDMA was never able to edge out over GSM in India, some people like it for cheap voice calls and better wireless broadband (than 3G). All good thing come to an end, so does Reliance CDMA. But RCom does it in a wrong way - first they lured their CDMA customers by offering CDMA to 4G migration. But actually RCom migrated the CDMA customers of 9 circles (Kolkata, Delhi, Mumbai, Maharashtra, Gujarat, Andra Pradesh, Madhya Pradesh, UP East & West) to their GSM network first in the first phase.
In the migration process RCom asked its customers to visit Reliance Stores where they have to make a recharge for migration and a new '4G Smart SIM' will be given to them. After the recharge customers would get a pre migration offer - 1GB EvDo data, 150min local calling and unlimited onnet calls. At a due course CDMA would be shut down and RUIM would stop working - then you can use the new SIM.
However despite of Reliance's effort to convey the message of shutting down CDMA to the customers many remained reluctant as a majority of Reliance CDMA subscribers were basic voice only users who are enjoying superior voice clarity, cheaper tariff and excellent coverage thanks to 800Mhz spectrum & CDMA technology itself.
I don't find any fault from Reliance that they did wind up CDMA - over the globe many operator shut down CDMA and opted for GSM/LTE combination network. But they promised 4G and delivered 2G/3G over 1800/2100MHz which can never be matched with CDMA+800MHz.
Post the apocalypse i.e. after May 30th there were long queues in the Reliance Stores. Most of them are elderly and middle aged men lined up there to buy a new GSM handset and new GSM SIM.
Issues I faced during the migration:
1. SIM cards which were reached the stores earlier, needed a software patch. Unless you would have connectivity issues to latch to Reliance GSM network. In my case I was given another new SIM replaced with previous 4G SIM to enable network registered.
2. Reliance's CDMA spectrum is shared with Jio and Jio's LTE850 network is live in Kolkata (while Jio doesn't have any spectrum on this band) but my Kolkata prepaid connection gets connected to only Reliance 3G/2G. Even I manually tried to register to Jio4G network - it did not work. Nobody knows when we can use 4G with Reliance 4G SIM.
3. The new 4G SIM remains on roaming mode always and on the SIM TOOLKIT option you have to keep national roaming mode on - otherwise you can't use data on new SIM.
So in brief RCom messed up whole thing, broke their promise to offer 4G/LTE to CDMA users. I guess many CDMA users are waiting to get to use Reliance 4G for the post migration 10GB data and eventually will port out to other operators.
These are some of the issues what i faced did you face any problem do share your experience in comments.