With the government initiative to launch public Wi-Fi in 2,500 cities and towns across the country in a span of three years, using the networks of BSNL, public Wi-Fi has assumed a larger role in India. Things gained a faster approach, with BSNL investing Rs. 7000 crore towards the purpose.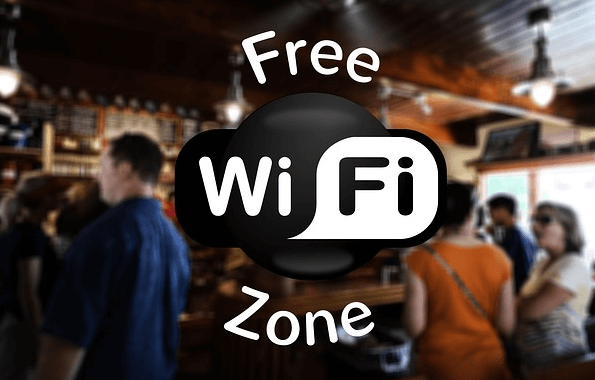 In February 2014, Bihar, which was earlier known as one of the most backward states of India inaugurated its 20km free Wi-Fi zone on the stretch from NIT-Patna on Ashok Rajpath to Danapur, the longest across the globe. The state went a step ahead and has planned to offer free Wi-Fi at colleges within the state.
Free Wi-Fi facility is now integrated at various places of historic locations, with BSNL Wi-Fi announced at places like Taj Mahal, Fatehpur Sikri, Sarnath temple, Konark temple, Jagannath temple, Bodh Gaya, Shore temple, Hampi, Khajurao and Thanjaur.
Delhi government is working on a municipal Wi-Fi plan of its own. Bharti Airtel recently joined with Uber to pay for their trips using Airtel Money. For the purpose, Uber vehicles will be outfitted with Airtel 4G connections, enabling the passengers to access 4G within Uber vehicles.
There are also several paid and unpaid plans to provide Wi-Fi at places like government buildings and other significant locations, which are primarily accessed by the public.
MTS India, the telecom brand of Sistema Shyam Teleservices is also planning to bank on WiFi to grab a pie of the upcoming data boom in the country. For MTS, data services remain a very important part of their growth strategy. At present their non-voice revenues account for nearly 47% of total earnings. Being a CDMA operator, MTS pushed its Wifi dongles Mblaze Ultra WiFi, later rebranded as Homespot Wifi to tap home users too.
A new TVC on Internet Baby – No Wifi, No Go is also out to reach existing GSM or 3G customers, and frankly they are quite successful (take a pinch of salt, out of them how many are really active users?).
As a first step, MTS is successful to get DoT's nod to obtain a class A ISP license, which will help them to offer Wifi across the country. The investment plans are yet to reveal, but it's obvious they will target to be present in rail stations, airports, malls, fast food chains, office zones in different cities.
Security Threats and How to prevent them

As the number of public Wi-Fi increases across the places, there are also rising concerns regarding the privacy of the users. Experts claim that the public Wi-Fi could be used to steal private information.
"Cybercriminals are well aware and have developed techniques to steal information, identity or passwords and money from the users who use public or insecure Wi-Fi connections," Mohamed Djenane, Security Specialist at ESET Middle East said to Indian Express. "The worst thing to do is assume without verification that a Wi-Fi network is legitimate and run by a trusted establishment," he said.
Mohamed Djenane warns people not to get connected through options like 'Free Wi-Fi', as it could be a way for the hackers or companies to get users signed up for their free newsletters or that sorts. "The safer alternative is to connect via a 3G or 4G data package. If it is a public service such as a coffee shop, then double checking the WiFi name with a member of staff is advisable," he elucidated.
It would be also better for the users to restrict themselves from using any of their passwords while browsing using public Wi-Fi. Using of secure HTTPS websites will be another suggested method to stay safe.