Every time an increment in G – from 3G to 4G or even to 5G the common aspect which a consumer expect is speed and quality. Technically and non technically there are many aspects which can differentiate a technology but what matters to end customers is affordability, reliability and finally usability. How can anyone use or rely on technology when it is not useful in times of need and in a similar way there is no point in shifting technology, expecting excessive speeds when our work is done with the already available technology.
Leaving the technology aspects a side I just wanted to share a few aspects or at least my personal experiences on 3G and 4G after using it for a considerable time.
For those interested to know about the variations in technology generations: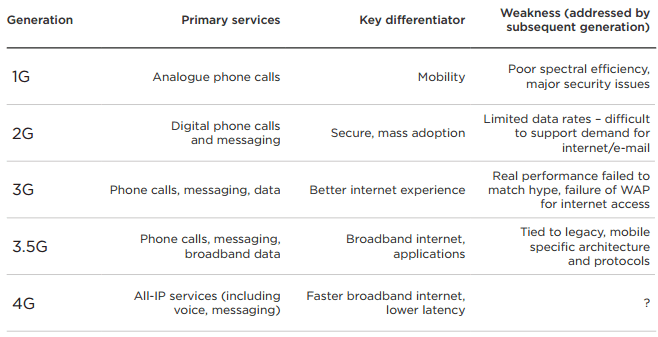 3G Performance : a strong – NI
I'm not hesitant at this juncture to say that i'm tired of using 3G. You might be wondering if I'm speed or data hungry. No, continue reading to know the real time experience. I have been experiencing 3G across many places and after a lot of travel and usage scenarios I am fed up using 3G as it's not reliable and available when required.
Performance is poor even in areas of full coverage and forget you have 3G service in areas with less than full connectivity. I get full signal and yet smartphone struggles to connect to internet and whatsapp continues connecting to internet – In simple this is the status of connectivity on 3G. Even 3 to 4 bar of 3G signal will give an awful connectivity. Almost most of the places 3G gave me a NI (Needs Improvement) experience. This doesn't mean the experience is same with every BTS, if you are lucky enough you will get a good internet experience as well, but this awesome experience at few places is not what users deserve after paying the price for 3G and On the Go performance remains just as a wish!
I have considered time, place and usage scenarios as well before commenting on this kind of 3G performance.
Speed : Hardly experienced up to 4 Mbps in Bengaluru, Hyderabad, Chennai (may be because of intensity of users using 3G) and 7.2 Mbps in Hubbali (Karnataka) and not more than that on 3G. So, I'm still in search to experience the 21.1 Mbps speed as marketed by operators.
Few Questions : Why should one pay for this kind of service on 3G ? I'm aware of the technical implications in accommodating different access technologies like 2G, 3G and 4G while concentrating on coverage aspect and topology, but what will be the answer for poor performance in areas of full coverage at least? – Internet experience is non responsive with no up link and down link. Are operators neglecting quality of 3G and concentrating more on 4G ?
*Battery : Battery drain is always an issue on this access technology, be it stand by or while consumption.So, any expectations set forth hurts user.
4G Performance : with 4G – it is a different experience, at least for now with few customers.
Let us now ignore the wide coverage aspect in this initial stages and I'm also not stressing on the speed factor in this scenario. I can say i'm satisfied with the 4G internet performance which the network is delivering now. At least in my personal experience I'm satisfied with the responsiveness of the network even on a single signal bar. Network performance is very stable and in my continuous 24 hours usage of testing the reliability/availability, the network delivered a striking performance. While the signal bars on the phone were never full, the performance is good and enjoyable. I have also made a real drive, on the Go performance test in a travelling train and the performance of 4G is really awesome. And to mention, one of the specifications of LTE is to deliver good performance even to fast moving mobile nodes at speeds more than 100km/h. I have also mentioned it at the time of testing the same on twitter.
Even at 100Kmph speed #4G network is performing that we can stream a video from any point. Hope this continues #Airtel @telecomtalk

— srikapardhi (@srikapardhi) May 14, 2015
Speed : Experienced down link speeds ranging from ~30Mbps to ~40Mbps and I'm highly satisfied with the responsiveness rather than the speeds. Though sounds funny, I especially wanted to highlight the butter smooth performance and flow of messages while using whatsapp on 4G. With this one sentence one can understand how awful experience 3G has left me with.
*Battery : In my observance, stand by backup on LTE is good and appreciable while on usage scenarios its a pretty normal drain.
Call Quality : Since its not VoLTE, there is no point in discussing the call quality of voice calls as voice calls uses "CS fallback function for combined LTE and 3G Circuit switched services." Hence when a call is made on LTE network, request is made to switch the access system and fall back to 3G network for voice calls. All this happens within fraction of seconds and hence offers a smooth call performance. But with a patchy 3G performance wondering if really users get a good voice experience on LTE.
What are the theoretical speeds achieved on all satisfied conditions :
Don't take these speeds for granted as real life situations from usage to technical equipment outputs may differ to deliver these theoretical values.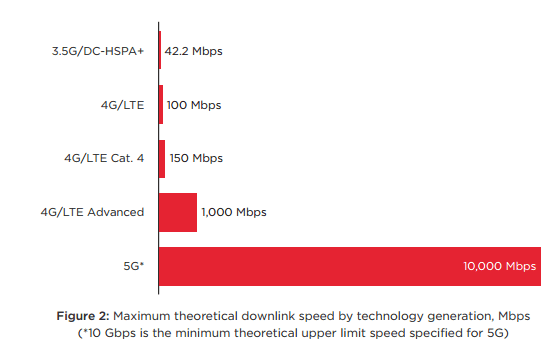 The goal of LTE was to increase the speed of data networks, reduction in network usage energy and improving battery life.
Just to have a small use case – I can't fully experience the potential of a ~100 Mbps connection when a 1080p video completes buffering with ~25 Mbps connection by the time I drag and drop the pointer. But this differs when you are downloading content (bytes). How much content is a question and how much of speed is speed is another question which is left to the feasibility of technology and users discretion.
As a user after understanding the various practically impacting performance factors, I'm not expecting a blazing ~21.1 Mbps speed on 3G but at least ~4 Mbps of reliable connectivity from operators which helps me stay connected smoothly to the internet. Dear readers do let us know your thoughts and experiences on the above discussed via comments.
Note : Image source GSMAi, Device used : iPhone 6+, Major internet experience circles : Karnataka, Bengaluru, AP – Hyderabad, TN – Chennai. Article based on personal experiences and situations, may or may not be the same with your case/circle. *Battery stand by and drain depends on various factors.