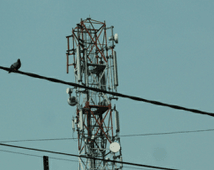 Airtel, Vodafone, Idea and Reliance have sent a joint letter to the Telecommunication Minister Ravi Shankar Prasad and Prime Minister Narendra Modi requesting to postpone the next spectrum auction till sufficient spectrum across bands are available for sale.
Bharti Airtel currently holds 900 MHz in 13 non-metro circles. Vodafone and Idea have 900 Mhz spectrum in 9 non-metro service areas. All the 9 non-metro spectrums of India and six spectrums each of Airtel and Vodafone will expire by 2016 while seven 900 Mhz permits of Reliance Communications will expire in 2015.
As per the operators, the letter was for common representation to offer a practical solution to the critical problem of inadequate spectrum availability for the next auction. They also say that it is in public interest as it will protect government revenues, ensure continuity of services, secure existing investments and maintain/restore investor confidence in the sector.
Telcos in the letter also proposed the government to auction the entire 900 MHz spectrum allocated to state-run Bharat Sanchar Nigam and Mahanagar Telephone Nigam, as their permits are also coming up for renewal, in-case there is a shortage of spectrum. They also warned about the possibility of business disruptions, including potential closure in the 11 circles where permits are due for extension, in the event operators failed to win back expensive spectrum in the 900 MHz band.
DoT is planning to auction a total of 104 units of spectrum in the 1800 MHz band and 184 units in the 900 MHz band next February. TRAI has suggested a base price 10% higher than the reserve price fixed for the February 2014 auctions, at INR 2,138 crore per unit of 1800 MHz spectrum for 20 circles. In the 900 MHz band, the base price for 18 circles adds upto INR 3,004 crore, which is 1.5 times the price of 1800 MHz.