Chinese smartphone brand, OnePlus has announced its flagship phone, the OnePlus 5 in India yesterday. At the launch event, Amazon India announced that there would be a free data offer from Vodafone India. Today, Vodafone has detailed the complete offer along with terms and conditions.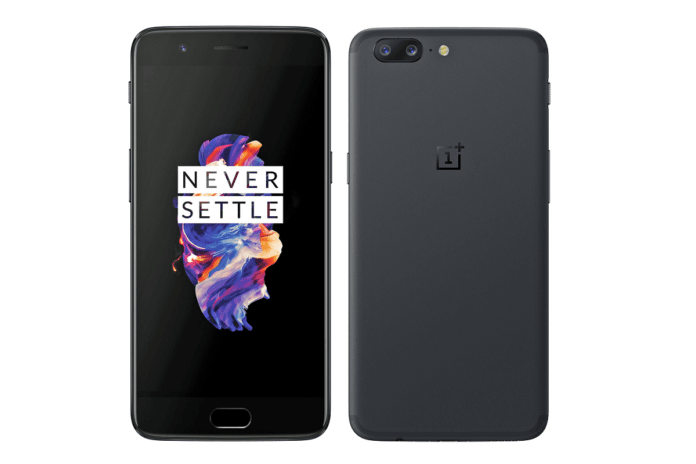 Vodafone India, one of India's leading telecommunications service providers, has partnered with OnePlus for their much-awaited flagship smartphone OnePlus 5. Vodafone invites all customers buying OnePlus 5, to experience its Data Strong Network with its exciting offers. To further enhance the customer delight, Vodafone Stores in Bengaluru and Delhi will display the newly launched Oneplus 5 where customers can walk in to live the OnePlus 5 experience.
All the OnePlus 5 users can avail the offer of 45GB 3G/4G additional data for 5 months (9GB per month), and three months of free subscription for Vodafone Play on recharge of 1GB and above in prepaid and 1GB or above rental plan in case of Postpaid.
On top of this, Vodafone RED customers will get additional data benefit of 30GB (10GB per month for three months) through My Vodafone application. That said, this offer is applicable not only for OnePlus 5 buyers but also valid with every Amazon Exclusive smartphone purchase.
As mentioned earlier, customers are eligible to get three months of free Vodafone Play subscription. Vodafone Play is a one-stop entertainment destination to enjoy streaming of content: be it Live TV, popular shows, latest movies or trending music videos. Vodafone Play app offers seamless streaming of blockbuster Movies from favourite apps, HD quality Live TV channels, catch-up shows, dual view screen with while browsing along with exciting offers.
Vodafone Play has a large library of videos, movies, and music on Vodafone Play, single window to the world of entertainment, with 150+ Live TV channels, over 14,000 movies, TV show titles and a wide range of all genres of music. Currently, Vodafone Play is neck-on-neck with the Reliance JioTV and JioCinema apps.
To announce this, Sandeep Kataria, Chief Commercial Officer, Vodafone India said, "We are excited to partner with OnePlus and Amazon to roll out this exclusive Data offer for our customers to allow them to get the most out of OnePlus 5 smartphones. The much awaited OnePlus 5 can be experienced exclusively at select Vodafone Stores in Delhi and Bengaluru. Customers can now enjoy One Plus 5 smartphones on Vodafone's Data strong network with bundles of additional Data. Customers can use the higher quantum of data on Vodafone SuperNet™, our Data Strong Network™ to access the internet, make video calls, upload albums and even download heavy files wherever they are."