Dish TV the largest DTH operator by subscriber base in India has launched two new HD channels on its platform. Nick+ HD which is a kids Animated channel has been added on location number 63 and Sony Max HD which is a Hindi movie channel has been added on location number 14.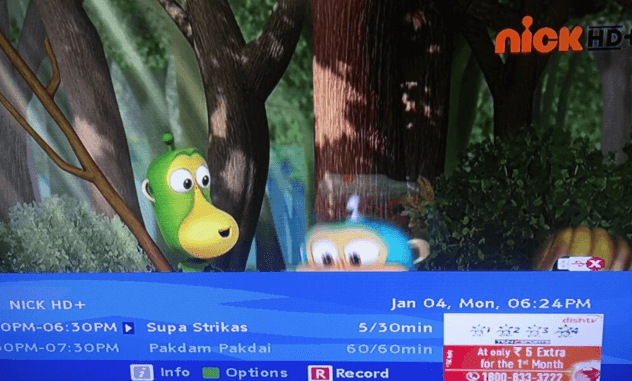 With this addition the total HD channel and services count of Dish TV has gone up to 49 which is only 2 less than Tata Sky which offers the highest number of HD channels and services currently 51 including 3 HD showcase channels.
DTH operators are gearing up to gain larger market share with the ongoing phase 3 of DAS where analogue cable is being digitised and DTH stands out as the option of choice for most, due to its vast geographic coverage. Telangana High court recently gave a 2 month extension for the completion of phase 3 in the state, a ruling was quickly echoed by Maharashtra High court as well and may even be implemented on Pan India level.
Inputs : SAMEER MUGHAL