If random theories were to be believed, we would all have been dead by now or worse may have damaged the Blood cells, skin disorders, weak eyesight, hearing loss, balded, sexually and mentally incapacitated, given the mobile towers which are placed in close proximity of human inhabitations. Loss of Sparrows and Bees has already been blamed on the tower and site installations only not taking into account other factors including pollution, growing population and associated human infestation into animal habitat.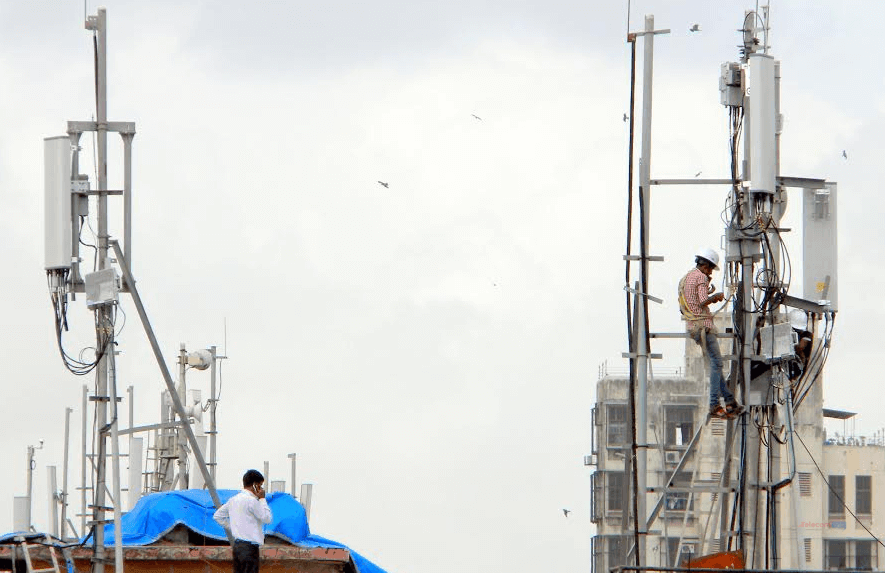 If latest reports by WHO, The Indian Council of Medical Research (ICMR), Central Pollution Control Board (CPCB) and National Green Tribunal (NGT) and Researchers from IIT Madras, IIT Bombay, IIT Hyderabad, IIT Delhi and IISc Bangalore are to be believed then there is no harmful impact of tower radiation on health.
In-fact one of the reports put together by a 13-member advisory board constituted by the Department of Telecommunications (DoT) mentions that the standards set by India are much lower than the universally embraced suggestions of the International Commission on Non Ionizing Radiation Protection (ICNIRP), which represent thermal and non-thermal impacts. Which means that radio-frequency radiations from mobile towers are non-ionising electromagnetic radiations and they can't break chemical bonds or cause ionisation in the human body and linking up mobile tower emissions with the category of high energy radiation which includes frequencies beyond ultraviolet, i.e. X-rays, gamma rays, etc. would be absolutely in-appropriate. Radiation from both mobiles and towers are safe because they are low energy, non-ionising radiation that can induce only thermal effects.
In India, the concern in certain quarters about radiation from mobile towers arises from the highly flawed extrapolation of the fear of ionising radiation to the ultra-weak radio-frequency radiation from mobile towers and phones. This is the basic origin of the great Indian myth concerning mobile tower "radiation".
While there is no denying that both cell towers and mobile phones emit radiation, but the emission levels are within regulations set by the regulator and the DoT in conjunction with Public health and medical research bodies. Stringent norms for telecom companies in India have been devised with the government stipulating a fine of Rs 10 lakh for violation and a penalty of more than Rs 10 crore for exceeding the prescribed limit for radiation from telecom towers. The mobile handsets too In India, are not allowed to emit radiation more than 1.6 watt/kilo, which is called SAR or specific absorption rate. This safety limit followed by India is far more stringent than norms followed by other developed countries. More so, these statistics when pitted against the standards followed by International Commission on Non-ionising Radiation Protection suggest that India's safety factor is 10 times stiffer than in 90 per cent countries.
There were concerns raised by WHO in 2014-15, suggesting that The government's order to reduce the power of mobile towers' radio frequency, to minimise harmful radiation, could be detrimental to humans. The experts believed that reduction in the power of a base station, the mobile handset transmits more frequency to stay connected to the network. As the handset is closer to the body, it could cause some health hazard. The estimated EMF radiation a mobile handset transmits is 1,000 times higher than that of a base station and the radiation exposure from a base station was about five times lower than from a television or a transistor.
The government which was under a lot of pressure from activists, citizen charters and residents' organizations and the matter relates to the concern of citizens due to the lack of empirical research and data has come out in open to dismiss the myths attached to the current EMF standards and impact on human health. Last month Ravi Shankar Prasad, Telecom Minister cited WHO findings, mentioning no harmful impact of tower radiation on health.
On the hindsight, experts believe that the stringent norms set by the DoT could be detrimental to the country's movement towards the next level of technology, such as 5G and have an adverse impact on quality of service and investments especially when The government is banking on mobile devices for the delivery of many citizen centric schemes such as financial inclusion and direct-benefit transfer. Radiation issues, which are not medically founded, could jeopardize these ambitious initiatives.