Global music streaming service Guvera has signed a brand partnership with TranServ, a digital payments firm, to promote Udio, India's first social mobile wallet, which was launched last week and is now available to download through the Play Store for Android and will be available on iOS shortly.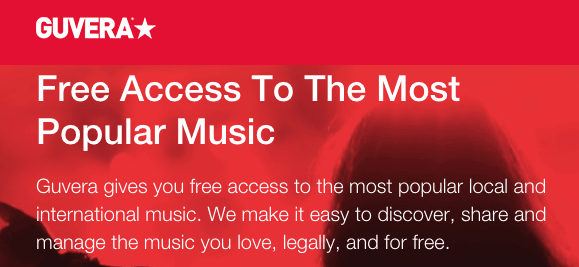 As part of the association, the Guvera app will feature an Udio brand channel, which will include situational playlists built on various themes of togetherness – which is at the heart of the brand's offering.
The channel will also house a section directing members to download the Udio app alongside offering a link to the payment app's social media pages.
"This is an exciting partnership for both our firms and will throw open a lot of opportunities to market our products on each other's platforms. Moreover, Udio's proposition of being a social wallet lends itself to our brand of programming in India. In the days to come, we will be announcing the launch of a few more activities to leverage each other's strengths and capabilities," Ananya Amin, Head of Business Development, Asia for Guvera said.
The Udio Wallet integrates a highly social, community-driven aspect with anytime, anywhere accessibility to digital P2P transactions via its secure and seamless payment structure, thus creating a ubiquitous ecosystem for both consumers and brands. Extending and replicating social behaviours, Udio enables squaring of dues, sharing dinner bills or a cab ride a hassle free task.
Asutosh Upadhyay, CMO, TranServ said, "The tie-up with Guvera is one amongst our key marketing activities for Udio post launching the product. Guvera offers some very indigenous tools, including brand channels and the University Stream Off contest to cross-leverage Udio's core offering. We are confident that our brand theme of 'togetherness' will be met with a lot of resonance on Guvera and their marketing platforms, as we continue to partner with them in the foreseeable future."