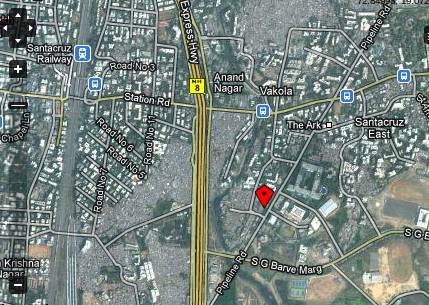 We thank you for all your appreciation to the launch of TelecomMap. Many of you seem to be interested in seeing EVDO coverage mapped on TelecomMap.com.
We are actively considering it and the feature may go live soon. This post is aimed at showcasing the capabilities of TelecomMap.
As we have noted earlier, unless users try to be specific when writing about their location the information provided would not be very useful for others.
For example, I came across one post, 3G available at Vadodara, Gujarat. Visitors who plan to visit Vadodara will be glad to learn that 3G is present in Vadodara, but for a resident of the city planning to go for 3G this information holds little value.
He will have to take the conventional route of consulting his friends or dealers to verify 3G coverage in his locality. So our aim must be to provide useful information to present and future 3G subscribers! Hence, to make things clear I decided to come up with an illustration.
Recommended procedure for mapping network coverages(Refer fig.).
For illustration purpose, I am using a report submitted by one of the users in Mumbai who has provided exact location. We recommended you the following procedure to submit reports:
As shown in the figure, key in your area at Find Location box and press Enter. This detail will appear in Refine Location Name box. Then narrow down and provide details about your street or colony.
It becomes necessary to refine the location since Google Maps does not point to proper locations directly in smaller cities. To verify the correctness you may want to zoom to your area.
Also you can use the tools provided to mark the boundaries, draw lines or mark points to be very specific.
Give an appropriate title under Report Title.
Under Description feel free to provide comments about the service.
Select the appropriate network(s) under Categories.
Under 3G Network Quality use the dropdown list to select rating from 1 to 5, 1 being poorest and 5 excellent.
Provide your name and email ID(optional)
Click Submit.
So what are you waiting for ? Start mapping ! If you have any feedback or suggestions do mail us .