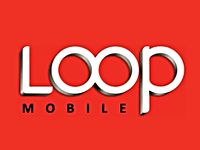 Loop Telecom announced the launch of its GSM service by making the first call in Tamil Nadu and Orissa circles. With this Loop Telecom becomes the first amongst the new GSM operators to commence operations.Other operators readying to launch services are Videocon group's Datacom Solutions, Swan Telecom of the Dynamix Balwas group and S-Tel .
The services will be available under the brand name Loop Mobile.Sanjeev Chachondia, CEO, Loop Telecom said "We are currently testing our services and products in Tamil Nadu and Orissa. Subsequently, we will roll out a wider range of network coverage and services for the customers." Loop Telecom had recently announced giving its network order to ZTE, a leading global provider of telecommunications equipment and network solution, to supply end-to-end network equipment for the roll out.
Loop Telecom is among the new mobile services companies to be awarded licenses to operate across 21 circles by DoT.
The company as part of its Pan-India rollout will be announcing its soft launch in five states by mid June, having started with Tamil Nadu and Orissa and to be followed by the three circles of Karnataka, Andhra Pradesh and Kerala. The sequence of circles launch is in sync with the sequence of the spectrum allocation.
With Loop Telecom's launch efforts now getting into high gear, mobile users in the country will soon be in for a range of value added and innovative mobile phone services and products.
Loop Mobile currently operates in Mumbai, with over 2.16 milion subscribers. Loop Mobile which was earlier called BPL Mobile has the distinction of being the oldest telecom network in the country.