Nearing the commercial launch which may happen on August 15, Reliance Jio has now updated its website (jio.com) with recharge facility. Jio users under Preview offer will not be able to recharge their number as those users are on an auto renewal plan but early adopters whose offer benefits would expire soon can top up using the newly added feature. This move by Jio hints that they are preparing themselves before announcing something big. Industry sources have already claimed that Jio is in process to announce something on India's Independence Day.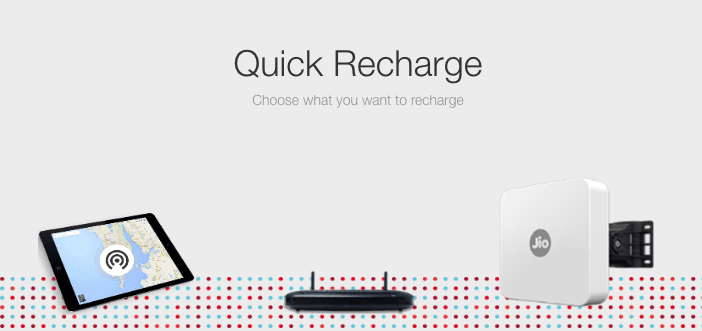 Earlier, the recharge process was only available through Jio employee portal which requires special employee log in to make recharges. However, few weeks back Jio had integrated the same feature on self-care app 'My Jio'.
However, one major problem behind Jio's commercial launch delay was the recharge part. As the recharge platform is still not ready for retailers, a push through Jio website or Jio self-care app would help Jio user's to make recharges easily. In a country like India where more than 90% data customers pay bills or recharge from retail shops, it would be a major drawback for Jio. But Jio can manage this by offering special online recharge portal for retailers.
Jio which has almost 2 million customers and rapidly growing under beta test program, has set to add more than 75 million customers in the next 18 months after announcing commercial launch.
Other Developments:
Reliance Jio's payment app Jio Money which obtained nod from Reserve Bank to set up payment bank has also updated their app with new UI, making the app more attractive & faster than before. We have got to know from our sources that Jio would soon add a special Jio Payments menu in the app from which Jio users can easily pay bills or make recharges for their Jio numbers or other Jio products like Jio TV and Jio Fiber.