Free SIM, free calls, free messages and free internet. What more could you have asked for in life? No, seriously. Jio is like that one big blueberry cheesecake with thin crust on it, which you've waited for months to devour and when it's finally here, the best part is you don't have to shell money for it! Sounds tempting, yeah?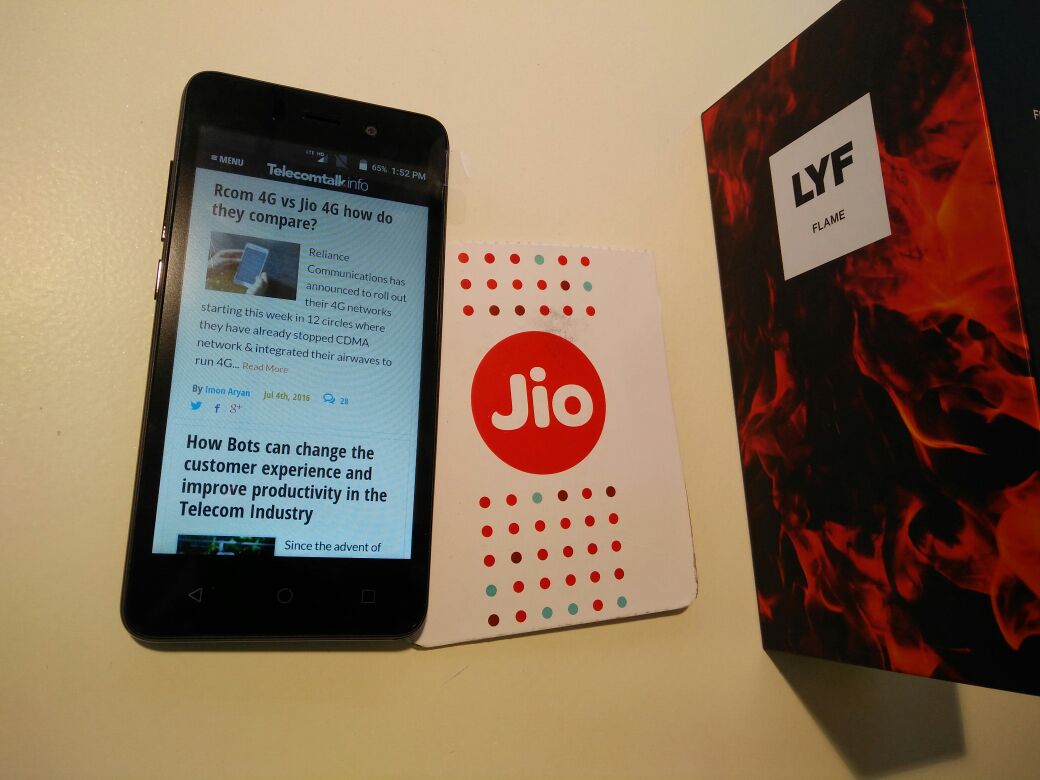 But is it actually that great now? Aren't you facing trouble with its speed off late? While there could be several reasons for its poor speed performance like the lack of interconnection points or maybe the commercial launch is still awaited, whatever be the reason, the fact remains unchanged that its speed is frustrating.
So what do you do? Not much, you just take note of these minor things in your phones and make some minor tweaks in your phone settings changes. Voila! You're done.
Please note, we don't say that these tricks are miraculous and prove to be some mana for your network, but it can surely help you improve your Jio experience.
So try these and stay at peace: Tricks to improve the speed of Jio 4G
1. First and the basic thing is to make sure your phone supports 4G VoLTE. Reliance Jio rolled out its 4G service for a list of VoLTE supported mobiles from Sept 5, 2016. Though most of the phones today come with 4G support but there are several phones like Xiaomi's Mi 4 and even the recently launched Google Pixel. So to enjoy JIO 4G connectivity, get a phone that supports 4G VoLTE.
2. Make sure that your phone is set to LTE network. To do so, go to your phone's Settings> Mobile Networks>LTE.
3. PlayStore is full of apps that can help boost your internet speed. Download any one of them and run it in the background. Select your profile as per your requirement which is to select if your device is rooted or not. Now just let the app do its job, you will experience the change in your internet speed.
4. Although your APN settings is automatically updated when you insert a new SIM but you can always choose to manually update it to improve your Jio speed. The process is simple, go to Settings> Cellular Networks> Access Point Names> touch the plus icon> fill in the given details in the exact case > Name: Jio4G, APN: jionet.
5. While clearing the cache is believed as a myth by many, but in case of Jio you can always try doing it daily. Cache files are randomly saved on your device and can make your browser slow. Go to Settings> Storage & USB>Internal storage> Cached data>OK.
Do you face any speed issue with Jio do you have any tricks that helps to improve Jio 4G speed do share it in comments .