Spice Connect is one of the leading indigenous players in the IT and Telecom industry. Headquartered in Noida, India, the company has a vast range of national and global business interests that include mobile devices, retail, telco VAS, mobile apps, investment, and education. It was incorporated in the year 1995, with the founding Chairman Mr. Dilip Modi at the helm of affairs. Launched as a mobile handset developer it now has close synergies in the areas of IT and telecom products.
Today we bring to you an exclusive interview with Dilip Modi. As Chairman and Group CEO of Spice Connect, Dilip leads the group's businesses spread across Asia and Africa in the mobility space. His group companies in India include Spice Mobiles (Leading Indian mobile manufacturer), Spice Hotspot (Mobile retailing), Spice Digital (Mobile Value Added Services arm), Sunstone Education and Sunstone Capital. Internationally, the group includes Spice Africa, Cavu Group in Singapore and Selular Group in Indonesia.
Our email questionnaire to Dilip sought answers to questions like the changed perception of the Spice brand, product launches, entrepreneurship backing etc. Read his candid answers –
1. Spice was student community's favorite during the era of 'Spice Telecom'. Do you feel the brand Spice commands the same reputation after mobile telephony was acquired and rebranded by Aditya Birla Group?
Spice Telecom shared a powerful brand affinity amongst the said target group undoubtedly. After divesting the business some years ago, we created a new brand 'Spice" in consumer product categories such as devices, accessories, apps etc. Over the last decade of its existence, Spice has carved a strong niche and consumer following for the brand and its products. In the mobile handset space, Spice Mobiles occupies a leading position in the domestic handset market with a huge consumer base in semi-urban markets. The mobile retail brand "Spice Hotspot" has also successfully positioned itself as a key smartphone retail destination in the metros and sub-metro cities.
2. How are 'Android One' phones doing in the market? With early Android adopters unhappy about not receiving updates from handset makers, do you think Android One was able to solve this problem and win user's trust?
Android One was a great product launched by us last year in association with Google. The product offered a great combination of the latest hardware and software specifications to consumers in the mid segment range of smartphones. The proposition of "Always the latest" appealed to young consumers as they are always keen to stay updated with the latest technology trends. We rolled out the Android Lollipop update to our consumers earlier this year and received good feedback from our Spice Dream Uno Android one customers. We are satisfied with the performance of the product in our key markets and consumer segments.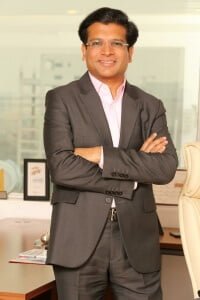 3. With 4G network launches from Airtel and Reliance Jio launch around the corner, are there any plans to launch 4G capable smartphones?
Earlier this year we have already launched our first 4G LTE-enabled smartphone – Spice Stellar 519 in the Indian market. The product was well received by customers and we are now planning a wider range of 4G enabled smartphones in our product portfolio. The 4G rollout has already begun in the country and we anticipate a growing demand for these phones in the coming months as the technology offers a superior and faster internet browsing experience to consumers, allowing them to download their favorite music, videos and games at never seen before speeds.
4. Are there any plans to launch tablets?
We have already launched our range of affordable tablets in the Home Shop Network 18 channel – X Tab 730 and X Tab 740 with wide 7" size screens, Android KitKat 4.4.2 OS, and 1280*600 screen resolution. With the proliferation of mobile internet in the country, there has been an increasing demand for economical and high-quality tablet devices especially in Tier 2 and 3 cities. Features such as large screen sizes are in great demand as they enhance the reading, gaming or multimedia content experience for consumers. In the future, we foresee an incremental demand for such devices amongst students, working professionals especially as secondary devices after their smartphones, used primarily for content consumption.
5. According to you what must be the differentiating factor for a company to establish themselves in the smartphone market – price, specifications, customer support or something else?
The smartphone market in India is growing rapidly and the entry of new players and products has expanded the market both vertically and horizontally. Consumers nowadays have a wide range of options in smartphones across various price and technology bands from both domestic and international players. The premium end of the market is dominated primarily by foreign players and the low-to-mid segment is occupied by products from various domestic manufacturers.
With a wide range of choices available to them, consumers have become quite discerning in their purchases and look for the highest value offering in the market. The quality of products and service support are now considered hygiene factors while evaluating options. For a company to establish itself as a key player in the smartphone market, its product differentiation in both hardware and software will play a disproportionately important role that influences purchase decisions. Companies that have been able to offer a seamless consumer experience in the product and after sales services have managed to successfully position themselves in the Indian market.
6. Spice is a pioneer in the mobile VAS segment. In this app era, are VAS offerings still relevant?
Mobile VAS encompasses all services offered beyond traditional calling, thereby including traditional VAS services such as text and IVR services and also the new age VAS services such as mobile applications and internet browsing services. As Spice Connect's subsidiary – Spice Digital, we offer both traditional and new age VAS services. With the advent of smartphones and 3G services, the traditional VAS services market share has declined in the metros and larger cities, however a major part of the country which still does not have access to 3G services and smartphones continues to rely on slower internet services and feature phones for their information and communication requirements. Herein, there is still a big room for growth of traditional VAS Services to cater to this large target audience in the semi-urban and rural sections of the country, where traditional VAS offers advantages such as ease of use and local language support to an older and less educated demographic. As a company which offers both traditional and new age VAS services, we are well poised for strong growth in this fast developing and dynamic sector.
7. Spice Hotspot operates both online and offline stores. Are offline stores still important particularly when major e-tailers are attracting users with heavy discounts and attractive freebies?
According to a recent KPMG study, only 1% of overall retail transactions are conducted online and offline retail still dominates the retail sector in India. Even though online retail has grown exponentially in the last few years, especially in the mobile handset sector, it constitutes a very small portion of the overall retail pie in the country. Factors such as physical touch and feel, ability to compare and experience the products first-hand before buying work in favor of offline retail. In fact, many e-commerce companies have launched their physical experience zones which allow customers to collect product at their convenience and experience the products live. Many mobile handset brands are also in the process of opening physical stores in addition to online retail, giving rise to an omni-channel approach.
At Spice Connect, we operate both online and offline mobile retail stores under the brands Saholic.com and Spice Hotspot respectively, as we realize the importance of being an omni-channel retailer. This allows us to be available to consumers at a place and time as per their convenience, keeping in mind their fast paced lifestyle and their anytime-anywhere shopping requirements. We plan to continue investing in both businesses, as we foresee both channels working together in the future to create a seamless and enhanced customer experience.
8. We are aware that you are open to backing future entrepreneurs. What is it that you look for before backing any new project?
Having been in the telecommunication and mobile sector for almost two decades now, we are very keen to promote impactful business ideas and entrepreneurs in the field. The most important factors that we look out for in new projects are the viability and scalability of the business idea and the team behind the venture. Beyond a good business proposition, the single most important factor that differentiates successful start-ups from others is the quality of the team behind them. We seek passionate, energetic and committed entrepreneurs who have a thorough understanding of the business segment they operate in, apart from having good operational knowledge of running a business. We then provide them a comprehensive ecosystem of guidance, intense mentorship, infrastructure and investment to kick-start their business and take it to the next level. We strongly believe in empowering the entrepreneur and their team, allowing them the room to grow, learn and iterate dynamically along the way.
9. Can you cite some successful ventures backed by Spice's entrepreneurship program(s)?
Some of the successful ventures that have been acquired by Spice Connect and its subsidiaries are:
Bangalore-based start-up Vavia Technology Pvt Ltd., focused on developing internet based technology products.

Noida-based online education provider – Anytime Learning Private Limited (now known as Sunstone Education Private Limited) and consequently the company has now become an Associate Company of Spice Digital Ltd

Creative Functionapps Lab Private Limited. The company is engaged in the development of Data and Network based products and services primarily for Telecom Operators.
10. What are you trying to achieve through Sunstone Education Program?
With an eye on the fast emerging market opportunities such as mobile apps and online education, Spice Connect has invested in Sunstone Education. The Sunstone PGPM program is designed with the aim of helping working professionals steer their career in the right direction with a business-oriented management degree that allows them to learn while continuing their full-time job. While most MBA/PGPM programs expound theory and jargon, Sunstone emphasizes on the core and applicable business skills students need for becoming effective managers in the real business world.
The core philosophy of Sunstone's PGPM is a 'Problem Based Learning' method. Here, we take real-world problem situations to small groups of students and impart management concepts through real life business case studies.
11. Are there any plans to re-enter the cellular communications market through new partnerships?
As you are aware, we divested our telecommunications business some years back and focused our efforts in the mobile handset segment. We believe that this sector has a huge growth potential in a developing country like India. We have a good product portfolio and service network to cater to both urban and rural customers. We are focused on the same currently and will look to expand our product and services to further enhance our presence in this sector.