One of the fastest growing mobile social messengers, Nimbuzz, combines instant messaging, (geo) presence and VoIP across popular communities including Skype, Windows Live Messenger, Yahoo! Messenger, ICQ, GoogleTalk, AIM, and social networks including Facebook, Orkut and MySpace.
The free application is available on the mobile, web and PC, for instant messaging, location sharing, (group) calling, file sharing, and chat rooms. It enjoys extraordinary success by word of mouth, registering nearly 1 million new users a month across the globe.
Nimbuzz is the only mobile social messaging aggregator to ever win the prestigious Red Herring Global 100 award. It has also been honored by industry experts as "Best Converged Solution" at the Mobile News Awards, "Best Mobile Startup" at Techcrunch EMEA awards, and "Top Global 250" tech company at AO Stanford Summit for the second year in a row.
In India, Nimbuzz has also had big tie-ups with popular Mobile Handset Manufacturers such as Micromax and Spice, and large mobile operators and MVNO's like Tata and Virgin. Micromax's recent success in marketing Ezpad Q3 as Nimbuzz chat phone is redefining the way handsets are being marketed in the country. You will see much more of such marketing campaigns in the future.

According to Mr. Vikas Saxena, Country Head, Nimbuzz, "We are constantly innovating. For example our iPhone client is the most comprehensive available and the first to introduce landscape chat, plus integration of local social networks alongside global communities. Nimbuzz VoIP options are extensive - Internet/VoIP calling for 2.5, 3G, and Wi-Fi networks, Dial-Up VoIP (local dial-in number connects to VoIP server) in 50+ countries where only GPRS/EDGE networks are available and SIP calling for cheap (international) mobile and landline calls via any of our partners such as Gizmo5, Vyke, sipgate and more. Nimbuzz provides you a much wider variety of services as compared to any of our competitors."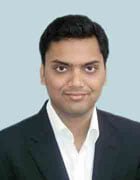 The word 'Nimbuzz' means 'halo' which is an optical phenomenon produced by ice crystals creating colored or white arcs and spots in the sky. Nimbuzz was founded in 2007 by a Dutch serial mobile entrepreneur Evert-Jaap Lugt. Nimbuzz started as a mobile client, while the PC client was built shortly after it. The main reason to have desktop clients is to support the mobile clients which is unique about Nimbuzz' business model; it's nice to be able to switch to Nimbuzz on PC or Mac on a bigger screen in order to manage your contacts, communities, files and messages when you are not on mobile.
Nimbuzz has been very successful both from the business and consumer side. Our user base has grown multifold, with 1000% in India alone, since our launch in May 2008. From the industry partnership point of view Nimbuzz has been very well received both by Telecom Companies and handset vendors like Tata Indicom, Spice Mobiles and Micromax Mobiles. So much so that our trailblazing and highly successful partnership with Micromax in launching their QWERTY chat handset (Micromax ezpad Q3) has given rise to a whole new focus on launching IM Phones by many handset companies in India. Even IDC mentioned such a rise of IM phone in its recent report. 
Vikas says, 'Our early solid start in the Indian market has now given us a base from where we can work towards making Nimbuzz a Mega Brand in the Mobile Internet Industry of the country in the coming years and change the way people perceive their mobile phones today. As a Mobile messenger service we would like to believe that Nimbuzz is way ahead of its competition as far as its features are concerned. We bring under one umbrella the most comprehensive array of popular chat and social networking forums in the world, the most diverse forms of contact information availability, a pleasing and sleek GUI as well as the best quality and clarity in our VoiP calling technology.'
When asked about the 'What's the most important feature that Nimbuzz lacks', he says, 'If at all we lack anything, it would have to be the fact that we have not been able to integrate ALL the chat and social networking forums into Nimbuzz as well as not being compatible with ALL the available phones in the market. We are working towards improving the above deficiencies though, as well as constantly trying to innovate and improve on the existing features.'
When asked about the Nimbuzz business model, he observed, 'Nimbuzz is well-capitalized from some of the most successful VCs in the business like Naspers Group and Mangrove Capital Partners but, we also have revenue sharing operator and handset manufacturer partnership deals starting this year with Micromax, Toshiba, Spice Mobiles, Tata Indicom, and Virgin Mobiles, where Nimbuzz is pre-installed on their devices. So by using the Nimbuzz platform, operators can deliver community to their userbase. Over here, we can tie all their customers together without any overhead or time investments from the operator. Because Nimbuzz just needs a data connection to work, everything happens over the operator pipeline - calls, IM, messages, file sharing etc – which ultimately encourages the use and sale of data.'
'Mobile advertising is another revenue stream given our growth, distribution strategy, and the size of our user base, but which won't be the key revenue driver. We are experimenting with the best solution focused around opt-in for the user and brand engagement for the advertiser. In addition, as we introduce more services we may decide to supplement our offering with premium services for those users who would like to pay, alongside our core offering, which will always remain free.', Vikas observed in his concluding remarks.