Airtel has emerged as the number 1 telecom service provider in India as per the latest GSM subscribers report as on 31st May, 2014. The total number of GSM subscribers in the country stood at 733.09 million which has 0.85 percent more than the previous month. Airtel was the number 1 with a 28.41 percent share of the market which was followed by Vodafone with 22.95 percent share and Idea with 18.79 percent share.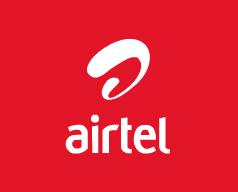 In terms of growth, Uninor emerged as the fastest growing operator as it grew by 3.57 percent over the previous month on the back of network expansion. Uninor was also second to Airtel in terms of addition of subscribers. Airtel added 1.66 million subscribers, Uninor  1.31 million and at number 3 was Idea with addition of 1.16 million subscribers.
The UP(West) emerged as the circle with the maximum number of subscribers. It had 65.95 million subscribers as of 31 May 2014 with Uninor being the number 1 operator with 19.5 million subscribers. The rural sector is the one where the growth lies and operators are aware of that. Companies like Uninor have a footprint in those areas where the likes of Airtel and Vodafone do not and that is what helps them stay in business despite the giants being around all the time.
Let us see what the future has in store for the GSM subscribers of the country.