Idea Cellular has introduced a new data tariff plan to counter Airtel's introduction of Rs 219 prepaid data plan. This new prepaid plan by Idea comes at the price of Rs 227 and is valid for 28 days. Notably, Bharti Airtel had introduced the Rs 219 plan with Hello Tune benefits in addition to the usual data and calling offerings. The Rs 227 plan by Idea does a similar thing by bundling Missed Call alerts and unlimited dialer tune subscription. The data benefits in this plan remain the same as in Rs 199 plan, however, the additional benefits are more. As of now, although the plan isn't available in all circles soon it is expected to be available nationwide.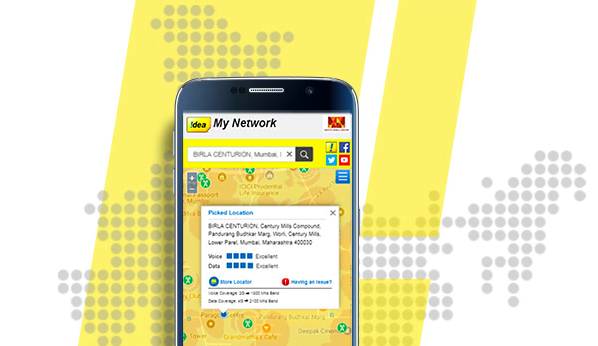 To recall, the Rs 199 plan by Idea Cellular offers 1.4GB daily data along with unlimited voice calls with a cap on daily & weekly basis and 100 SMS per day. These benefits are going to be the same in the Rs 227 plan. However, additional benefits will include free missed call alerts subscription and unlimited dailer tones subscription. What makes this plan unique is that usually, the subscribers need to pay Rs 30 per month for these services. However, this plan will eliminate the need to do that separately. Subscribers wishing to activate the missed call alert services can do so by sending SMS as SUB MCI249 to 54300.
Idea Cellular has also mentioned some 'Free Contest' benefits with the plan, but the details of which are unknown at the moment. Maybe Idea is also introducing something like RED Hot Deals as how Vodafone introduced very recently. Idea Cellular is also offering free dailer tone service with this plan. On the whole, this Rs 227 plan offers all the benefits of Rs 199 plan along with the free subscription to missed call alerts and dialer tones.
As always on Idea Cellular network, this new Rs 227 plan also comes with a cap to voice calls at 250 minutes per day and 1000 minutes per week.
Bharti Airtel also unveiled a similar plan of Rs 219 last month which offered benefits of 1.4GB data per day, unlimited voice calls without any FUP limit, 100 SMS per day and free Hello Tunes subscription.