Idea Cellular has reported its performance report for the quarter ended on June 30, 2018. During the quarter, Idea Cellular has completed its VoLTE rollout across 20 circles where it has 4G services. At the same time, the telco has completed the sale of standalone towers to ATC-Enterprise, and the transaction value is Rs 40 billion. The merger of Idea-Vodafone also received approval from DoT during the quarter itself, and the telco is now gearing up for merging operations. The ARPU for the quarter is Rs 100 as against Rs 105 in Q4 FY18. Idea's VLR subscribers on June 30, 2018, stands at 203.4 million with a market share of 20.9% (May 2018), an improvement of 1.4% compared to May 2017, the telco reported. Also, data usage on the network increase to 8GB average per user from the earlier 3GB average usage.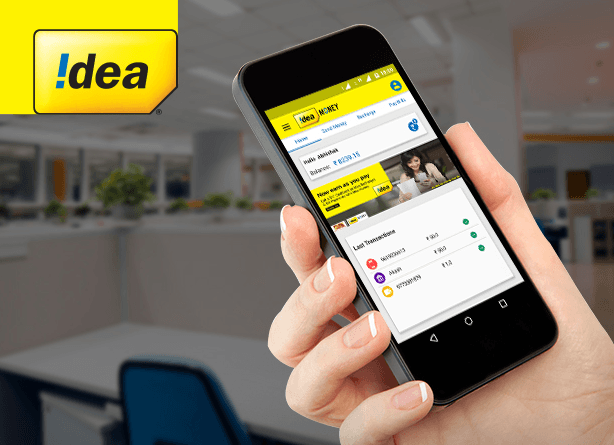 The Aditya Birla Group-owned telecom service provider stated that the Indian Mobile Industry continued to decline under pressure from the heavily discounted unlimited voice and bundled data plans & subsidised 4G feature phone offerings from one of the operator, forcing a commensurate response from other existing mobile operators to retain subscribers.
"The sector presently offers 'Voice & Data' unlimited bundles at unsustainable below cost price levels impacting the financials of all incumbent operators," said Idea Cellular in a statement.
As existing customers continue to prefer lower value deep discounted unlimited voice and bundled data plans, the 'Average Revenue Per User' (ARPU) remained under pressure, added the telco in a media statement.
Idea Cellular's revenue for the quarter declined to Rs 58,892 million in Q1 FY19, as against Rs 61,373 million in Q4 FY18 mainly on account of down trending of ARPU, representing a normalised decline of 2.9% QoQ, after adjusting for the impact of exclusion of one month tower revenue (on completion of sale transaction of Idea standalone towers to ATC on May 31, 2018) and full quarter impact of Trai directed International IUC rate reduction (vs 2 months impact in the last quarter). The EBITDA for the quarter stands at Rs 6,595 million. The ARPU for the quarter is Rs 100 as against Rs 105 in Q4FY18.
Furthermore, Idea revealed that the increasing adoption of unlimited voice and bundled data plans continue to drive significant volume consumption of mobile voice and broadband data. Coming to the usage, Idea users consumed a total of 349.5 billion voice minutes during the quarter. The monthly voice consumption (per user) has risen exponentially to 609 minutes from 441 minutes per months in Q1 FY18.
Similarly, broadband data usage per subscriber has risen sharply to the monthly usage of 8GB in Q1 FY19, compared to 3GB per month a year back in Q1 FY18. In Q1 FY19, the broadband data volumes reached a record level of 992 billion MB, more than four times compared to mobile broadband data volumes a year back. The company's wireless broadband subscriber (EoP) base now stands at ~41 million, an addition of 14.6 million broadband data customers over last one year.
Idea also stated that the key focus area for the merged team of Idea Cellular and Vodafone India would be to fast forward the substantial cost synergies with an estimated NPV of ~$10bn and rapidly expand the broadband coverage and capacity by redeployment of overlapping equipment & refarming/consolidation of the spectrum, etc. Both the companies currently, under 'Active infrastructure sharing' and ICR (Intra Circle Roaming) arrangements' are already sharing nearly 66,000 sites.