BlackBerry Limited, a global leader in mobile communications and Idea Cellular, one of India's leading mobile operator, today announced the launch of a unique solution, Enhanced SIM-Based Licensing (ESBL) in India. With the new ESBL offering, Idea Cellular customers will be able to integrate Enterprise Mobility Management (EMM) services with their wireless monthly subscriber billing. The ESBL offering will support iOS, Android™, Windows Phone® and BlackBerry® 10.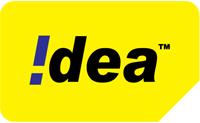 The first-of-its-kind offering for Indian enterprises will enable Idea Cellular to resell BlackBerry EMM services licensing as a bundled offer in a similar manner as MMS, SMS and v-mail. The simplified selling process with voice/data-plan integration will enable Idea Cellular to offer a monthly billing model with daily proration. With reduced carrier adoption costs, Idea Cellular customers will be able to quickly add new BlackBerry services. ESBL will also integrate into the carrier provisioning systems and help Idea Cellular identify current customer licensing and upsell opportunities.
The ESBL offering will benefit enterprise customers immensely with an improved purchasing experience that provides the opportunity to consolidate operational costs into one monthly invoice. The license migration process gets eliminated as license includes upgrades and updates. For customers, they will have the flexibility of a monthly "pay as you go" licensing model delivered through Idea Cellular. Enterprises with 100% BYOD policies will also have the opportunity for Bring Your Own License (BYOL) with ESBL.
Commenting on the partnership, Sashi Shankar, Chief Marketing Officer, Idea Cellular said, "Idea Cellular is happy to partner with BlackBerry to become the first telecom operator in India to offer its enterprise customers the industry first ESBL offering. With the new ESBL offering, Idea Cellular will become the one stop shop for the customers for devices, data plans, and software and services. We are confident that this partnership with BlackBerry will help us provide the enterprise segment with a differentiated, cost-effective and seamless EMM solution."
"As the leading EMM provider, BlackBerry is constantly looking at innovative solutions to bolster its enterprise portfolio and address the needs of an evolving enterprise mobility environment. As a part of our BES12 roll out plans, ESBL has been designed to offer enterprises with a more productive, secure and flexible business solution. Our partnership with Idea Cellular will help us render the benefits of our robust yet flexible enterprise offerings to a wider gamut of Indian enterprises through a simplified licensing model," said Sunil Lalvani, Managing Director, BlackBerry India.