At the recent Huawei MVNOs World Congress 2016 held in Amsterdam, Huawei won Best Solution Vendor Award, a prestigious MVNO industry award, for the outstanding performance of the Huawei BaaS (BSS-as-a-Service) solution.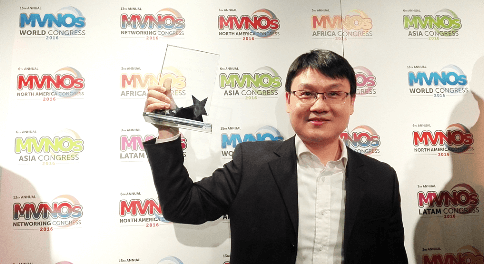 Huawei's BSS-as-a-Service (BaaS) solution simplifies the MVNOs service portfolio and business processes, as well as IT systems and platforms. It assists them in offering all-online services and subscriptions through omni-channels, and charging and billing.
Commenting on the new achievement, said Jason Yi, Director of Huawei Western European Hosting Center said, "To stay competitive in the age of 'digital everything', MVNOs must become agile, digitally transformed businesses. At Huawei, we work to put the right tools at MVNOs' disposal to get there, delivering digital customer experiences fit for tomorrow's demand. Our BaaS solution epitomizes this approach."
At MVNO World Congress 2016, Huawei demonstrated its BaaS as well as its Video-as-a-Service (VaaS) solutions, which are the next evolutionary steps for MVNOs. Huawei has already had five years of service experience deploying BaaS solutions, especially in Western Europe, servicing a number of MVNOs. However, the VaaS solution is new. Based on Huawei Video Hosting and Content Aggregation Platform, it provides MVNOs with one stop video business support capability, constructing video business ecosystem with them jointly.