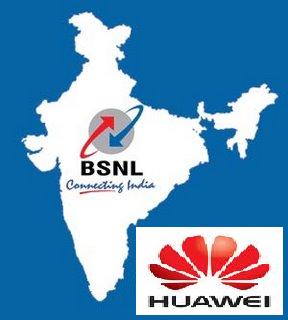 The communication ministry of India has asked state-owned BSNL to test and examine all the equipment provided by the Chinese vendor Huawei and has told the state own telecom operator to start looking at maintenance of its own networks a senior BSNL official said, "The BSNL has received a letter from the Department of telecom with regard to some instructions on testing all the equipment provided by Huawei before installation to check on hacking.
The official on the condition of anonymity said whether it is Chinese or not all the equipment are tested before being made operational.The DoT in a letter to BSNL CMD Kuldeep Goyal has said The telco should completely take over the maintenance of its networks from foreign operators within a time frame of not less than two years".
BSNL sources said if such a instruction is implemented it would delay the procurement. If it is applied on us, it should be applied to private operators as well, after all, national security is a prime issue with everybody, the official said.BSNL is likely to take up the issues with the DoT shortly. The DoT communication said telecom networks supplied by Chinese equipment major Huawei must be tested for trapdoors, blackboxes and malwares.