In a move that could seriously affect the fortunes of media giant Sun TV network owned by the Maran family, 33 channels of the group have been ordered to go off air. The order came after the Home Affairs Ministry denied security clearance to the channels. It is learnt that the clearance has been refused on the basis of an ongoing probe against Kalanithi Maran, owner of the group, by the Central Bureau of Investigation (CBI) and the Enforcement Directorate (ED). Earlier in April, the Home Ministry had also denied clearance for the 40 FM channels of Sun in which the Group had managed to get stay from Madras High Court till the petition disposed off. Sun TV Network is one of India's largest media groups whose TV channels reach more than 95 million households in India.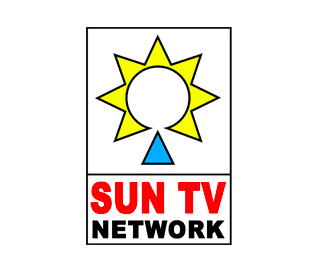 The Home Affairs Ministry denied permission despite a favoring note from the Information and Broadcasting Ministry. In a similar case in April on Sun FMs, the Home Ministry refused to revoke its decision despite request from the I&B ministry. "We will definitely seek legal recourse if our licence is revoked," said Sun Group CFO SL Narayanan. However the Group maintained that they are yet to receive any order in this regard from the respective departments. The stocks of the channel went down by over 20 percent after the order came out.
The Maran brothers, nephews of DMK patriarch M Karunanidhi, are facing a CBI probe over alleged allotment of 300 high-speed BSNL telephone lines to the residence of former Communications and Information Technology Minister Dayanidhi Maran in Chennai which were extended to his brother's channel. There are two other pending criminal probes against Sun TV Network and its owner Kalanithi Maran.